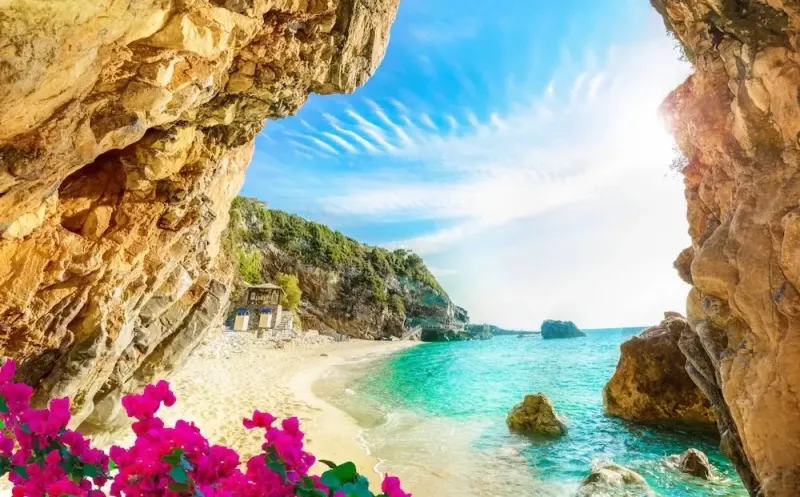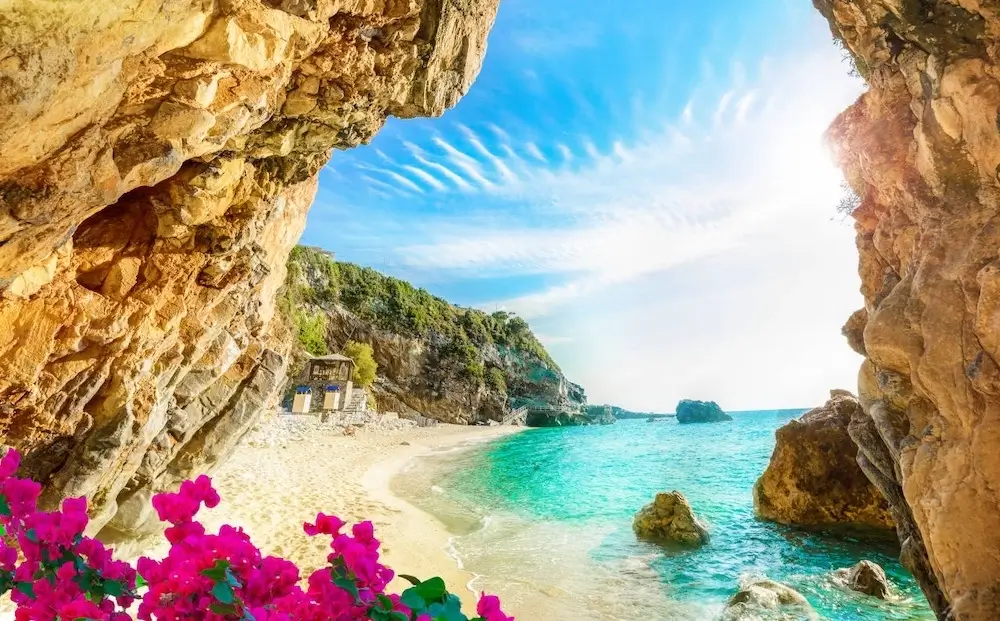 Best Places to Visit in the Ionian Islands
The Ionian Islands are a group of islands located off the western coast of Greece. Each island has its own unique charm and offers visitors a variety of experiences, from pristine beaches to rich cultural history. If you're considering a trip to the Ionian Islands, here are some must-visit places.
Corfu
a. Old Town
Corfu's Old Town is a UNESCO World Heritage site, known for its Venetian architecture and maze-like streets. Wander around the narrow lanes, explore the old fortresses, and indulge in traditional Greek cuisine at the many tavernas.
b. Paleokastritsa Beach
This beach is arguably one of the most beautiful in the Ionian islands. With its crystal-clear waters and stunning rock formations, it's a perfect spot for relaxation and water sports.
Kefalonia
a. Melissani Cave
A hidden gem, the Melissani Cave is a lake cave where visitors can take boat tours. The sunlight hitting the water creates a mesmerizing blue hue, making it an unforgettable experience.
b. Myrtos Beach
Known for its turquoise waters and white pebbles, Myrtos Beach is a must-visit. The beach is surrounded by steep cliffs, adding to its dramatic beauty.
Ithaca
Ithaca is famously known as the homeland of the Greek hero Odysseus. Rich in mythological history, the island is much more than its tales.
a. Archaeological Museum of Ithaca
Housing artifacts from the ancient times, this museum gives a glimpse into the historical significance of the island. Artifacts from the prehistoric, Roman, and Byzantine periods are on display.
b. Gidaki Beach
Accessible only by boat or a hiking trail, Gidaki Beach is one of Ithaca's pristine treasures. The clear waters and the serenity of the beach make it a paradise for those seeking tranquillity.
Paxos & Antipaxos
These twin islands are the smallest in the Ionian chain but pack a punch with their beauty.
a. Voutoumi Beach, Antipaxos
One of the most photographed spots in the Ionian, Voutoumi offers turquoise waters and soft white sands. It's the perfect spot to anchor your chartered yacht and soak up the sun.
b. Tripitos Arch, Paxos
An impressive natural stone arch, Tripitos is a haven for cliff divers. Visitors can walk on the arch, but caution is advised due to its narrow and slippery path.
Meganisi
A lesser-known gem in the Ionian Sea, Meganisi is an island that promises untouched beauty.
a. Spartochori Village
Perched on a hill, Spartochori offers panoramic views of the port and nearby islands. Its traditional Greek houses, narrow streets, and local tavernas provide a genuine Greek experience.
b. Papanikolis Sea Cave
Named after a submarine that took refuge here during World War II, this cave is a popular attraction. The cave's interior is vast, allowing boats to enter and explore its echoing chambers.
Zakynthos
Zakynthos, or Zante, is one of the most well-known Ionian Islands, famous for its vibrant nightlife and mesmerizing natural sites.
a. Navagio Beach (Shipwreck Beach)
Possibly the most iconic beach in all of Greece, Navagio Beach is known for its shipwrecked vessel, encased by towering cliffs. The turquoise waters contrasting the rusting ship create an ethereal atmosphere.
b. Blue Caves
Zakynthos's Blue Caves offer a unique opportunity to see the sun reflect on the turquoise waters, casting gleaming blue hues on the cave walls. It's a mesmerizing sight best explored with a boat.
Lefkada
Connected to the mainland by a causeway, Lefkada is known for its scenic beauty and water sports.
a. Porto Katsiki
With cliffs enveloping a sandy beach and turquoise waters, Porto Katsiki is often ranked among the top beaches in Europe. Its beauty is unparalleled, making it a must-visit.
b. Agios Ioannis Beach
Popular among windsurfers, Agios Ioannis Beach offers strong winds and waves perfect for water sports enthusiasts.
Conclusion: An Ionian Adventure Awaits
The Ionian Islands, with their varied landscapes, historical sites, and pristine beaches, offer travelers an experience like no other. Whether you're soaking up the sun on a chartered catamaran or wandering through ancient ruins, the islands promise memories that will last a lifetime.
Traveling to these destinations on the Ionian Islands is a breathtaking experience. However, it's essential to plan efficiently to make the most out of your trip. A suggested itinerary can guide you through the must-visit spots, ensuring you don't miss out on any of the beauty the islands have to offer. If you're considering exploring via the sea, the catamaran charter is an excellent option for a luxurious and comfortable journey.