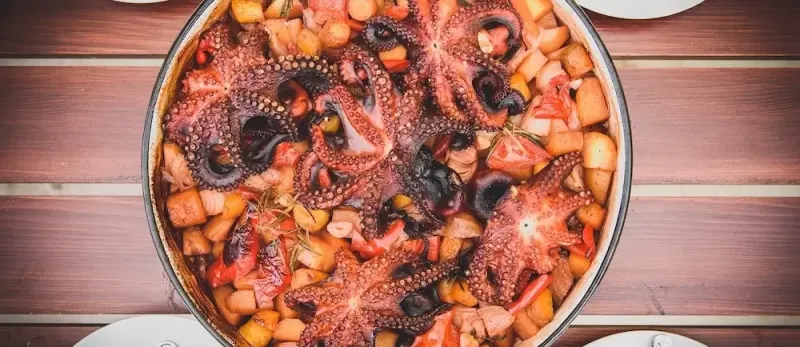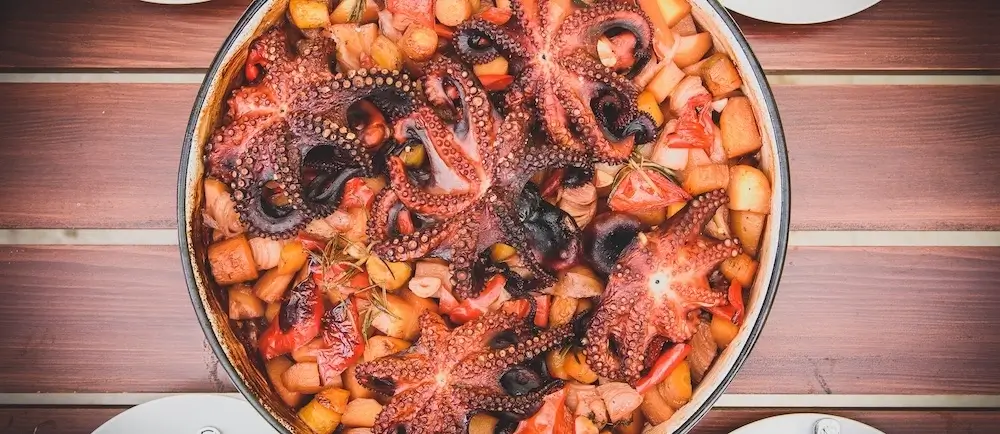 Croatia Islands When Sailing: Top Restaurants on the Islands
There's no experience quite like sailing through the Adriatic's pristine blue waters. Croatia's archipelago, dotted with picturesque islands, beckons sailors and food enthusiasts alike. When the sun sets and the anchor drops, the quest for the most exquisite Croatian culinary delights begins. Let's embark on a journey to uncover the best restaurants on the Croatian islands, perfect for sailors to dock and dine.
Preparing for Your Culinary Sail
Before embarking on this gastronomic adventure, one should be well-prepared. Choosing the right vessel for your journey is vital. Whether you're navigating the waves on a sleek catamaran charter Croatia or powering through with a robust motorboat charter Croatia, your voyage is bound to be memorable.
Packing Essentials
Nautical Maps:
Crucial for locating harbors close to your desired eateries.
Croatian Currency (EURO):
Many island restaurants prefer cash.
Appetite:
The most crucial ingredient for your journey!
The Gastronomic Treasures of Brač
Brač, renowned for its olive groves and the radiant Zlatni Rat beach, is also a food lover's paradise.
Konoba Kopacina
Nestled in the village of Donji Humac, this restaurant is famed for its lamb dishes. The rustic ambiance complements the hearty traditional flavors.
Vagabundo
Located in the heart of Bol, Vagabundo offers a delightful combination of Croatian and Mediterranean cuisine. Its seaside terrace is ideal for sailors to relax and enjoy the sunset.
Šolta's Culinary Jewels
Šolta, a serene island, boasts a rich culinary heritage, with many of its recipes passed down through generations.
Šampjer Restaurant
Overlooking the Maslinica bay, Šampjer is perfect for seafood aficionados. The freshly caught octopus salad is a must-try!
Konoba Šešula
A quaint family-owned eatery, Konoba Šešula serves traditional dishes. The Peka, a slow-cooked meat and vegetable dish, is a local favorite.
Hvar: The Island of Lavender and Culinary Magic
Hvar, often hailed as the sunniest Croatian island, is not only famed for its beautiful lavender fields but also its rich gastronomic offerings. After anchoring your vessel, courtesy of your trusted yacht charter in Croatia, prepare to embark on a flavorful journey.
Divino Restaurant
Perched overlooking the azure sea, Divino offers a blend of modern and traditional. Its wine selection is one of the finest, showcasing the best of Hvar's vineyards. The fresh seafood dishes, paired with their signature wines, provide an unparalleled dining experience.
Dalmatino
A haven for meat-lovers, Dalmatino boasts dishes made from the freshest local ingredients. Their steak tartare and traditional pasticada (stew beef dish) are heavenly.
Korčula: A Historic Isle with Timeless Flavors
Korčula's stone walls and medieval towers hide a world of gastronomic wonders. Its Venetian-influenced cuisine offers sailors a unique palate of flavors.
Konoba Mate
Located in the village of Pupnat, this family-run eatery is the epitome of Korčulan tradition. Their homemade goat cheese, paired with a glass of white wine, is a treat to the senses.
LD Restaurant
In the heart of Korčula town, LD offers a more modern dining approach. Their terrace, overlooking the Pelješac channel, is the perfect spot to enjoy dishes like black cuttlefish risotto.
Lastovo: Croatia's Remote Culinary Gem
The island of Lastovo, while more remote than its counterparts, offers a culinary experience worth the sail.
Triton
This seaside restaurant is famed for its lobster dishes. Sailors can anchor nearby, making it a convenient dining option after a long day at sea.
Konoba Augusta Insula
Set within a renovated stone house, this restaurant offers a cozy ambiance. Their slow-cooked dishes, particularly the lamb under the bell (Peka), are rich in flavor and tradition.
Vis: A Secluded Paradise for Food Lovers
Vis, once a military base and cut off from tourists, has become an essential stopover for sailors and gastronomes alike. This isolation helped preserve many of its traditional culinary secrets.
Pojoda
Located in Vis town, Pojoda is renowned for its al fresco dining set amidst a lemon grove. Their traditional fish pie, known locally as 'Viška pogača', is a must-try delicacy.
Konoba Roki's
Set inland amongst Vis vineyards, this konoba (tavern) offers traditional dishes cooked under an iron bell. After indulging, you can retreat to your catamaran anchored nearby.
Pag: Island of Cheese and Lunar Landscapes
Pag's barren landscapes might seem uninviting, but its culinary scene is bustling with flavors, notably its cheese.
Boskinac
Boskinac offers a gourmet experience, fusing traditional Pag dishes with modern techniques. Their lamb dishes, paired with local wines, offer a taste like no other.
Konoba Barcarola
A more traditional setting in Pag town, Barcarola boasts mouth-watering seafood dishes. Their octopus under the bell encapsulates the essence of Croatian island cuisine.
Conclusion: A Gastronomic Journey Amidst Adriatic Waves
Croatia's islands offer a rich tapestry of flavors, waiting to be explored by every sailor. As you steer through the serene Adriatic waters, courtesy of Europe Yachts, you're not just charting a course through the waves, but also through Croatia's rich culinary heritage. Every island, with its unique dishes and traditions, ensures that your sailing journey is as much about the food as it is about the sea.
Bon Appétit or as the Croatians say, "Dobar Tek!"