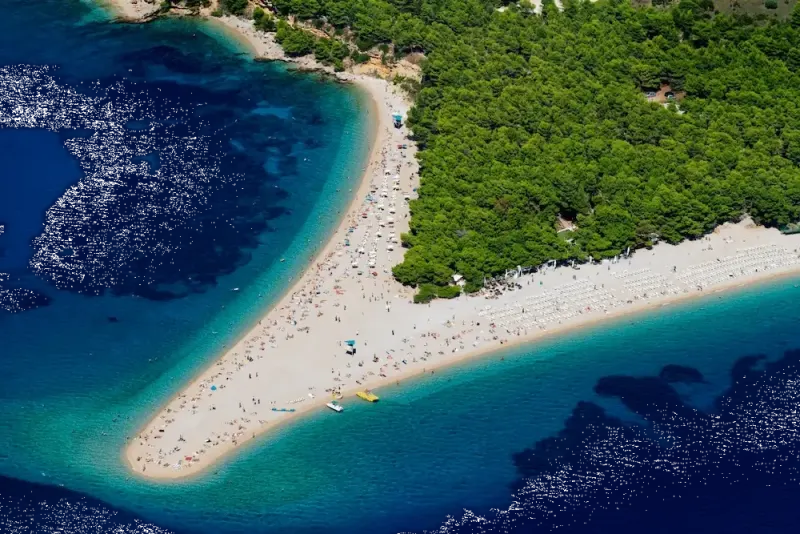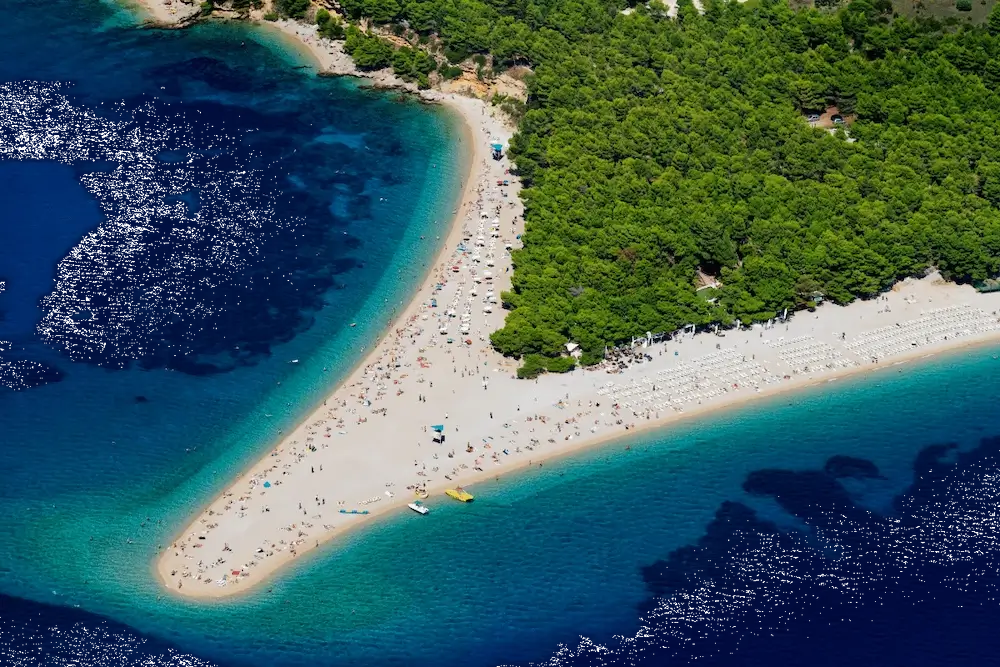 Unveiling the True Charm of Dalmatian Islands
The Dalmatian Islands, scattered along the Croatian coastline, are a mosaic of stunning landscapes, rich history, and vibrant culture. Each island, with its unique character and allure, beckons travelers, especially those exploring by yachts in Croatia. This comprehensive guide delves into the heart of the Dalmatian Islands, revealing why they are a quintessential part of any luxury yacht charter in Croatia.
Hvar: The Sun-Soaked Island of Lavender
The Lively Spirit of Hvar Town
Hvar is often hailed as the queen of the Dalmatian Islands. Its main town, Hvar Town, is a hub of activity with lively bars, elegant restaurants, and a picturesque harbor. It's a place where ancient history and modern luxury blend seamlessly.
A Stroll Through the Lavender Fields
Beyond the town, Hvar's countryside is blanketed with lavender fields, vineyards, and olive groves. The fragrance of lavender in the air adds a magical touch to the island's already enchanting landscape.
The Cultural Tapestry of Hvar
Hvar is not just about scenic beauty and nightlife; it's also rich in cultural heritage. From the renaissance architecture to the age-old traditions, there's a story waiting to be discovered at every corner.
Brač: Home to the Iconic Zlatni Rat Beach
The Unique Beauty of Zlatni Rat
Brač is most famous for Zlatni Rat, a unique horn-shaped beach that changes shape with the winds. This natural wonder is not just a stunning sight but also a paradise for water sports enthusiasts.
Exploring the Stonemasonry Tradition of Brač
The island is also renowned for its stonemasonry tradition. The stonemason school in Pučišća offers a glimpse into this ancient craft that has shaped the island's architecture.
The Flavors of Brač
Brač's culinary scene is as rich as its culture. The island's restaurants and taverns serve delicious local dishes, often prepared with locally sourced olive oil and cheese, adding to the authentic Dalmatian experience.
Vis: The Unspoiled Gem
The Allure of Vis's Secluded Cove
Vis is the farthest inhabited island from the Croatian mainland and perhaps the most unspoiled. The island's secluded coves and crystal-clear waters make it an ideal destination for those seeking tranquility and privacy.
Vis's Rich Historical Tapestry
The island's history as a former military base has preserved its charm from mass tourism, leaving its historical and natural beauty intact. Exploring the island reveals layers of history, from ancient Greek ruins to remnants of its naval significance.
A Gastronomic Journey in Vis
Vis is also famous for its culinary delights, particularly its seafood. The island's restaurants specialize in traditional dishes made from the freshest catch, paired with local wines that are as exquisite as the scenery.
Stay tuned for more as we continue our journey through the Dalmatian Islands, exploring their natural beauty, rich history, and vibrant culture. Each island offers a unique experience, making them a must-visit destination on your luxury yacht charter in Croatia.
Continuing the Journey Through Dalmatian Enchantment
Korčula: A Medieval Treasure
The Enchanting Old Town of Korčula
Korčula, often referred to as "Little Dubrovnik," is distinguished by its impressive medieval architecture. Strolling through the old town's cobbled streets feels like a journey back in time, with its well-preserved walls and towers offering a glimpse into the island's rich history.
Korčula's Vineyards and Wineries
This island is also renowned for its exquisite wines. Grk and Pošip, local grape varieties, are a must-try for wine enthusiasts. The island's vineyards and wineries, set amidst lush landscapes, provide not just a taste but an entire experience.
The Idyllic Charm of Šolta
Tranquility in Šolta's Untouched Nature
Šolta stands out with its laid-back charm and unspoiled nature. This small island, located close to Split, is perfect for those seeking a peaceful retreat away from the bustling tourist spots.
Šolta's Olive Oil Legacy
The island is also known for producing some of Croatia's finest olive oil. Visitors can tour the olive groves and mills, learning about the traditional methods of oil production that have been passed down through generations.
The Rustic Appeal of Lastovo
Lastovo's Natural Park: A Haven of Biodiversity
The island of Lastovo, part of a larger archipelago, is declared a nature park, making it an ideal spot for nature lovers and eco-travelers. The island's rich biodiversity and beautiful landscapes are perfect for exploring on foot or by bike.
Stargazing in Lastovo
Lastovo is also one of the best places in Croatia for stargazing, thanks to its minimal light pollution. The clear night skies here offer an enchanting experience for visitors.
Pag: A Blend of Tradition and Modernity
The Unique Landscape of Pag
Pag is distinctive for its moon-like landscape and the stark contrast of its rocky terrain against the blue sea. The island is not just a visual wonder but also a hub of cultural activity.
The Culinary Wonders of Pag
Pag is famous for its cheese, considered one of the best in the world. The unique taste is attributed to the island's specific vegetation and the traditional cheese-making process.
Gastronomy and Lacework of Pag
Besides its culinary fame, Pag is also known for its intricate lacework, a skill passed down through generations. This artistic tradition, along with the island's gastronomic delights, makes Pag a unique stop on a yacht journey in Croatia.
Uncovering Hidden Jewels of the Dalmatian Archipelago
Exploring the Mystique of Mljet
Mljet National Park: A Natural Paradise
The island of Mljet, famed for its dense forests and saltwater lakes, is home to the Mljet National Park. This tranquil oasis offers a perfect escape into nature, with opportunities for kayaking, biking, and peaceful walks.
Mljet's Understated Charm
Mljet's serene villages and quiet bays offer a glimpse into the relaxed island life, far removed from the hustle of popular tourist spots. It's a place where time seems to slow down, allowing visitors to truly unwind.
The Timeless Beauty of Rab
Rab's Enchanting Beaches
Known for its sandy beaches, a rarity in Croatia, Rab is a haven for beach lovers. The island also boasts a rich history, evident in its old town with ancient walls and charming bell towers.
Rab's Cultural Festivities
Rab is famous for its vibrant summer festivals, including the medieval Rab Fjera. These events offer a chance to experience the island's traditions and lively spirit.
The Secluded Splendor of Kornati
Kornati National Park: An Archipelago Adventure
The Kornati Islands, a group of over 140 islets, are a sight to behold. Declared a national park, this archipelago is ideal for yachting enthusiasts looking to explore secluded coves and dive into the crystal-clear waters.
A Sailor's Haven
With its raw beauty and untouched nature, the Kornati Islands are a paradise for sailors and a highlight of any luxury yacht charter in Croatia.
Conclusion: The Dalmatian Islands – A Mosaic of Wonders
The Dalmatian Islands offer a diverse and enriching experience. From the lively streets of Hvar and the sandy beaches of Rab to the tranquil nature of Mljet and the raw beauty of the Kornati archipelago, each island presents its own unique charm. A yacht charter in this region is not just a journey through stunning landscapes but an exploration of rich histories, vibrant cultures, and unforgettable gastronomic delights. These islands are a testament to the true charm of Croatia, promising an unparalleled experience for every traveler.