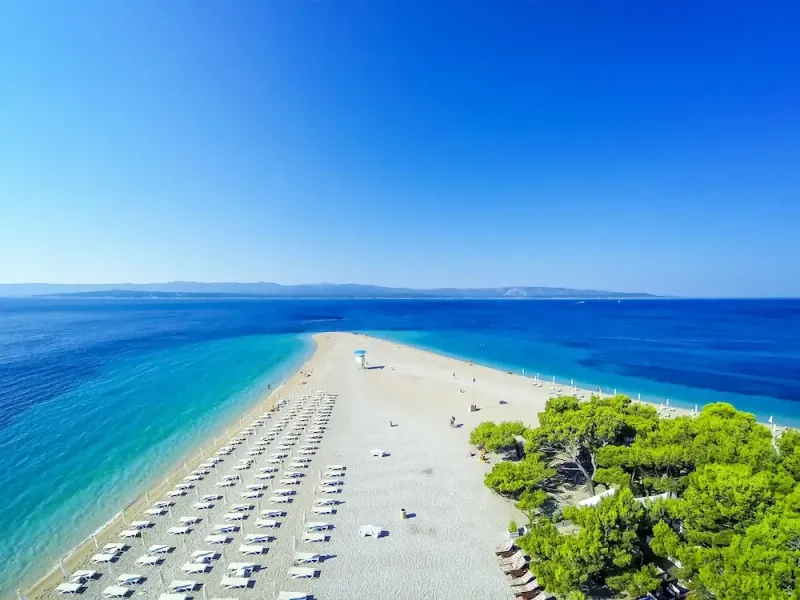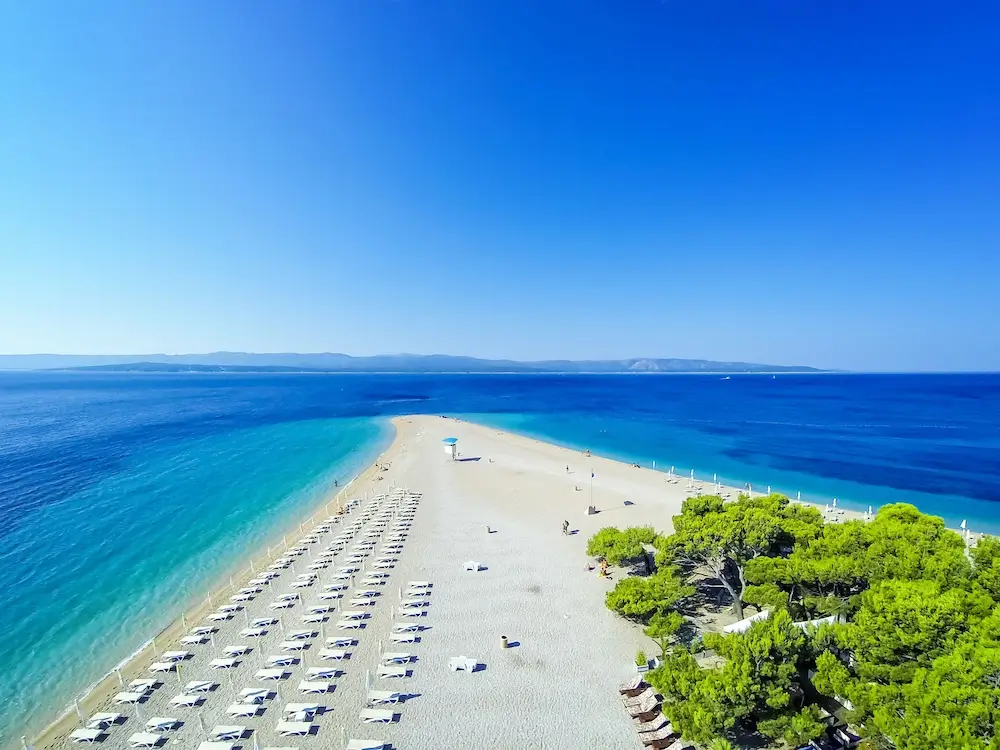 Which are the best Croatian islands to visit?
Croatia, a nation boasting over a thousand islands, each one unique, stands as a gem in the Adriatic Sea. Its sun-kissed beaches, historic towns, and crystal-clear waters draw millions every year. If you're keen to discover the best Croatian islands to visit, here's your go-to guide.
Hvar
Dubbed as Croatia's 'sunniest spot', Hvar is not only renowned for its pleasant climate but also for its lively nightlife and stunning old town.
a. Hvar Town
Characterized by 13th-century walls, marble stone streets, and a sprawling hilltop fortress, Hvar Town is a blend of historical charm and modern luxury. As the evening dawns, bars and restaurants come alive, making it the perfect spot for nocturnal adventurers.
b. Lavender Fields
Visit in early summer to witness Hvar's lavender fields in full bloom. The sight and scent are truly overwhelming, offering photo ops and a chance to buy organic lavender products.
Brač
Home to one of the most famous beaches in Croatia, Brač is a haven for beach lovers and windsurfers.
a. Zlatni Rat Beach
Located near Bol, Zlatni Rat Beach, with its unique shape and clear waters, is a favorite among tourists and locals. The beach changes shape with the tides and winds, making it a natural wonder.
b. Vidova Gora Mountain
Brač also boasts the highest peak of all Adriatic islands – Vidova Gora. A hike up offers panoramic views of the surrounding islands.
Korčula
Often referred to as 'Little Dubrovnik', Korčula is known for its dense forest and historic sites.
a. Korčula Town
Its medieval core, with well-preserved walls and towers, provides a peek into its rich history. Narrow streets in a herringbone pattern, in the town, make wandering around a delightful experience.
b. Marco Polo's Alleged Birthplace
Though debated, Korčula claims to be the birthplace of the famed explorer Marco Polo. A visit to the Marco Polo House, turned museum, provides insights into his adventures.
Vis
Having been a military base for many years, Vis remained untouched by tourists till the late 20th century. Today, its unspoiled beauty and war relics make it a unique destination.
a. Blue Cave
On Bisevo Island, near Vis, lies the Blue Cave. Sunlight reflected off the limestone bottom paints the cave in a mesmerizing blue glow.
b. Military Tours
Explore old military tunnels, bases, and submarine pens from the time of Yugoslavia. It's a journey back in time!
Mljet
Nature enthusiasts, this is your paradise! Over two-thirds of Mljet is a protected national park, making it one of the most preserved islands in the Adriatic Sea.
a. Mljet National Park
The park, with its two saltwater lakes, is perfect for swimming, kayaking, and cycling. The larger lake houses a tiny islet with a 12th-century monastery.
b. Odysseus Cave
Legend says that Odysseus was held captive here by the nymph Calypso for seven years. Whether the myth is true or not, the cave's beauty is undeniable.
Lastovo
Nestled far from the mainland, Lastovo is a natural wonderland with a dark sky park, ensuring the most vivid starry nights.
a. Lastovo Village
With its unique chimneys and centuries-old architecture, this village offers a quaint, authentic Croatian experience.
b. Lastovo's Dark Sky Park
Stargazers will revel in the chance to witness the Milky Way in all its splendor, thanks to the island's minimal light pollution.
Silba
Free of cars and with a population under 300, Silba promises tranquillity. It's a pedestrian's dream, perfect for those looking to escape the bustle.
a. Toreta
This iconic tower offers panoramic views of the island and beyond. It stands as a testament to a bygone era of love stories and promises.
b. Pernastica Beach
With its shimmering turquoise waters and pristine sands, this beach is Silba's best-kept secret.
Brijuni
A group of two large and twelve smaller isles, Brijuni is known for its national park and Tito's summer residence.
a. Safari Park
The Brijuni Safari Park is home to exotic animals gifted to Tito, including Indian elephants and Somali sheep.
b. Historical and Cultural Heritage
From Roman villas to Byzantine-era ruins, Brijuni holds archaeological treasures waiting to be explored.
Pag
Though often associated with parties and festivals, Pag has a quieter side, rich in tradition and natural beauty.
a. Pag Lace
This intricate lacework is a UNESCO Intangible Cultural Heritage, crafted painstakingly by the island's women for centuries.
b. Cheese Production
Pag cheese, made from the milk of local sheep grazing on salty pastures, is a gastronomic delight.
Šolta
Close to Split, Šolta offers olive groves, crystal-clear coves, and an authentic local experience.
a. Olive Oil Tasting
Šolta's olive oil is among the world's best. Join a tasting tour to experience this liquid gold.
b. Maslinica Village
This picturesque village, with its historic castle and serene bay, is a snapshot of Croatian coastal life.
For those yearning for a more intimate encounter with Croatia's islands, yacht chartering provides the perfect solution. Whether you embark from the historic Split or the renowned Dubrovnik, a world of island discovery awaits.
Rab
Rab stands out for its diverse landscape, with dense pine forests in the west and rocky landscapes in the east.
a. Rab Town
A blend of Renaissance and Romanesque architecture, its four bell towers dominate the skyline, making it a photographer's dream.
b. Paradise Beach
Lopar Peninsula's sandy bay is a family favorite, with shallow waters perfect for safe swimming.
Concluding our journey through the Croatian archipelago, it's evident that these islands, each with its distinct flavor, beckon travelers for more than just their scenic beauty. They are fragments of history, culture, and nature's wonders. To unlock the magic of these islands, consider a bespoke experience via a yacht charter that sails from the magnetic allure of Split to the historic charm of Dubrovnik.