Payment Procedure & Guarantee
The payment process starts after you have decided to book a certain yacht.
In order to confirm your booking, a down payment amounting to 50% of the total charter fee should be settled upon the reservation. The rest of the charter fee (50%) should be paid at least 30 days prior to boat embarkation. For bookings within 60 days of departure, the total charter fee should be paid.
Bank Transfer
The preferred payment method is directly through bank transfer. It is very quick and completely safe.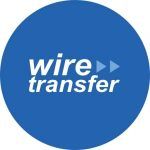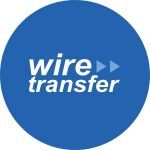 Credit Cards
If you decide for a credit card payment, please inform us, and we will send you a secure payment link, where you will be able to write down the number of your booking confirmation agreement' and the amount you need to pay. You will be forwarded to a secure payment gateway, where you will execute the payment. Please note that because of the bank fees, you will need to add an additional 3% to the charter fee.


Conversion statement
In case you decide to make the payment by credit card, please note that all payments will be effected in Croatian currency because our bank is located in Croatia, as is also our main office. The amount your credit card account will be charged for is obtained through the conversion of the price in euros into Croatian kunas according to the current exchange rate of the Croatian National Bank. When charging your credit card, the same amount is converted into your local currency according to the exchange rate of the credit card associations. As a result of this conversion, there is a possibility of a slight difference from the original price agreed.
Additional costs to be paid in the marina upon your arrival may vary depending on the extra services that you have taken (skipper, hostess, cook, spinnaker, outboard engine, towels, WiFi, etc.).
One of the additional costs you will definitely have to pay is the tourist tax, which amounts to € 1,00 per person per day. You will also have to leave a security deposit for the boat, the amount of which depends on each boat in particular. The deposit can be given in cash or on a credit card slip. Other additional costs include mooring fees at your cruise destinations.
Please note that all the services in Croatia are paid in Kunas and in Greece and Italy in Euros. In restaurants, shops, and supermarkets, you can use credit cards as well, but not everywhere on the islands. However, there are ATM machines in some places.
Our company encourages payment by bank transfer, as your payment is recorded and stored within the bank databases (the outgoing bank, your bank, and the incoming bank, Raiffeisen Bank; www.rba.hr) as proof that you have made a payment. To make sure that your payments are safe and that you will get the boat that you paid for, we guarantee you a 100% refundable amount (paid until the reclamation).