Book a motor boat in Croatia and experience the freadom

Looking to capture Croatia's beautiful coastline and islands with speed and efficiency? You can never go wrong with a luxury motorboat charter in Croatia that lets you do more in a short period of time. Europe-Yachts.com has a large number of motorboats, from cozy motorboats to large luxury motorboat charters in Croatia, at great charter prices.
Motorboats are super-fast and perfect for individuals looking for speed and excitement. They include water sport amenities, the latest navigation and communication systems, a lavish gallery, spacious decks, and smart technology. Needless to say, they are an ideal way to see the best of Croatia and the charming towns on the Adriatic coast.
Whether you are looking for an island-hopping experience or have no clue what you want, our team is here to help you find just the right motorboat charter in Croatia. We are here to offer you an unmatched experience in Croatia with our luxury motor boats, so check out the availability of our boats in real time and book online today.
Our Motorboats Croatia Fleet
We've all been there. Contact us and we will help you.
kuzmanic
2022-12-09T12:18:37+01:00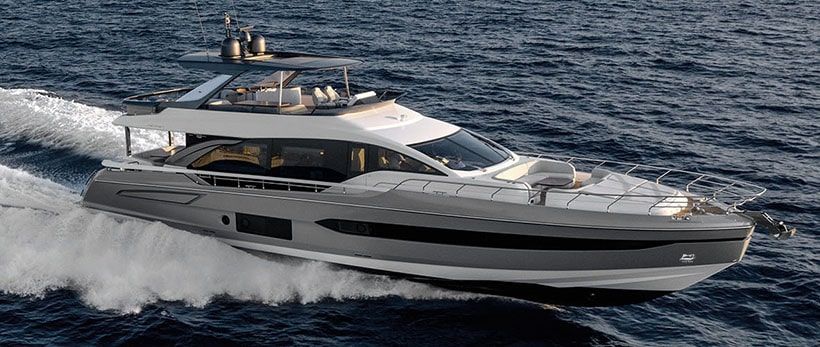 Built: 2020
Cabins: 4
Berths: 8
Length: 23.64 m / 77.56 ft
From: € 48.600 / week

INQUIRE NOW »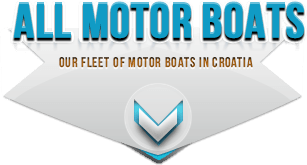 Motorboat Charter Croatia
You can charter any of our motorboats as a bareboat, fully crewed, or skippered. We have a robust selection of luxury motorboats available with or without a crew. Rent any of our motorboats with an experienced local skipper or sailor. Get your sailing buddies aboard and let's sail Croatia!
Sail, sail, sail
Join us to explore the Dalmatian islands and visit all of those must-see spots in Croatia on our motorboats! We have day and night tours for adventurous individuals. Day tours are perfect for fishing, sightseeing, and all kinds of water sports. Spend a few nights or longer bearing witness to the true magic of the seas. You definitely don't want to miss out on these experiences that can only be had on a luxury motorboat. Our best boats get booked fast, so make sure you book on time.
You are here! We know you have a vision, and we can get you there. Contact us to birth the experience just the way you imagined it.
Welcome To europe-yachts.com
As one of the world's largest motorboat charter companies in Croatia, we pride ourselves on offering the finest luxury super and mega yachts available for charter.  Whether it is your family trip or an adventure trip with your friends, we've got you covered. Our service offerings are completely unique and provide exclusive travel suggestions for travel enthusiasts.
Explore the beauty of Mother Nature and relieve your stress during this vacation.
Our core values remain the same across all our offerings:
Various fleets of models to suit every type of sailor
Over 30+ sailing grounds and a passion to discover new destinations
unwavering commitment to personalized service.
Friendly support.
"Exceptional Cruising in Your Own Style"
Sailing on our motorboats means you will enjoy an impeccable balance of luxury lifestyle and performance. By design, the build of our motorboats offers spacious proportions and open designs.
All of our motorboats allow you to explore intriguing shorelines.  With ease of performance and speed in mind, our motorboat is ideal for sailors of all experience levels.
Our luxury motorboat charters in Croatia are from renowned world manufacturers such as Jeanneau Prestige, Vector, Fairline Targa, Bayliner, Antares, Beneteau, Maestra, Adria, Linssen, Elan Power, Ferreti, Yaretti, and others.
Setting sail from Dubrovnik
Sailing your motorboat from Dubrovnik is our best bet to start your trip on a positive note. This amazing city always mesmerizes and lives up to expectations. Dubrovnik bursts with beauty and flair that are unique to the city. We have a wide range of high-quality motorboats for charter at competitive prices.
You can reach Dubrovnik airport or the Adriatic highway by car while dreaming of our luxury motorboat charter experience. The famous seaport can be found on the Adriatic coast in Dalmatia, a paradise located at the southern end of Croatia. Dubrovnik is the perfect starting point for a motorboat trip around the Croatian islands.
Are marinas best suited for motorboat charter yachts?
Marina Gruz is a peaceful harbor situated in the city of Dubrovnik on the coastline of Croatia, close to the Adriatic Sea. This port can host over 80 yachts up to 55m. Marina Gruz offers countless attractions and practically everything you might need within walking distance.
From supermarkets to shopping malls, restaurants, banks, and bars. If you wish, a taxi can take you into town. And about the same distance is the yacht club Orsan close to the history center. It has over 200 bays for yachts with a maximum length of 20m. This port also offers a robust range of services for yacht charterers.
Lastly, we also have the Dubrovnik ACI marina, which is 6km from the city center and fits yachts up to 60 meters.With the above options, you can only imagine the possibilities.
Exciting things to do before sailing
Before sailing your dreams on our luxury motorboat charter, we suggest you pay the old town a friendly visit. A tour of the town can mean walking on some of the coolest and biggest city walls in the world.
This town is also known as the "pearl of the Adriatic" with its lively street performers, concerts, and music festivals. While savoring the beautiful frenzies of the town, you can shop or take the cable car to see some breathtaking views of the most impressive landscapes in Europe.
Take your time to admire the sea of full promises for your dream motorboat charter trip. Back on the ground, there are more sights of the historic city with so many exciting scenes. Walking down the streets of Stradun, the main street of Dubrovnik, is the rest of the historic center.
When the sun sets, you can make your way to one of the bars on the rocks above the sea. Dream of your trip as you watch the sun sink into the Mediterranean Sea. The feeling is out of this world!
As it gets dark, you can enjoy the quality seafood, have a glass of wine, and watch many faces walk past. First timers to the town will have wonder and joy on their faces. That's Dubrovnik: a city that makes you happy to be alive to enjoy these beautiful sights.
What's more?
Enjoy the lovely sights of the town and the local cuisine before heading back to the city. If you have more time, you can take advantage of a day trip to the Mjet national park. Nearby is Korcula, another lovely town worth visiting. Lastly, you could do an excursion to Montenegro. You are the boss!
The time is here: are you ready for your motorboat charter vacation in Croatia?
Planning a trip and looking forward to the experience is joy in and of itself. Go ahead, choose any of our motorboats, and contact our booking department. Our friendly and helpful attitude is just what you need to birth your sailing dreams. You might just realize it is the best holiday you have ever had!