Sail and relax on a Sailing boat in Croatia

Discover the beauty of the Croatian islands with your friends and family on a luxury sailing yacht charter. Whether you are a first-time charterer or a seasoned one, a luxury sailing yacht never stops to amaze and offer an unforgettable experience with friends and family. The interiors and amenities available on our luxury sailing yachts combine freedom, privacy, and comfort while sailing the open waters of Croatia.
If you decide to sail Croatia, Europe Yachts Charter has the largest sailing fleet in Croatia with a wide range of yachts ready for charter. From 2 to 6 cabin sailing yachts, with more than 10 marinas and the best crew, get ready to experience the best vacation on the Adriatic.
We have a robust selection of sailing yacht charters ranging from classic to contemporary categories that each offer a unique experience on your trip. If you are looking to experience the thrills of a sea party or the breath-taking experience of sailing the Croatian islands, we have an extensive collection of sizes, styles, and facilities of luxury sailing yachts for you to choose from.
Our Sailing Yachts Croatia Fleet
We've all been there. Contact us and we will help you.
kuzmanic
2021-04-19T13:42:39+02:00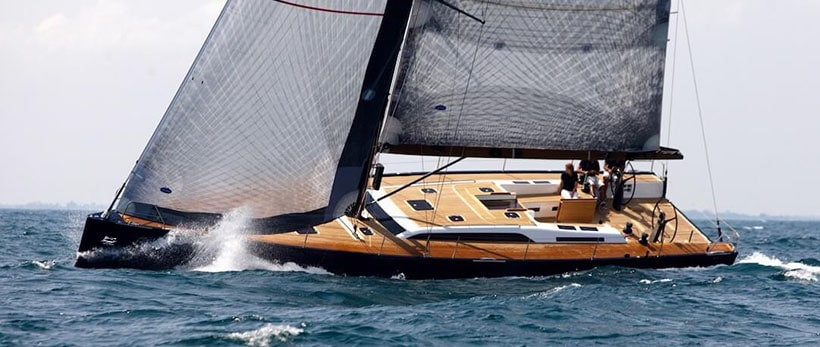 Built: 2017
Cabins: 3
Berths: 6+2
Length: 17.40 m / 57.09 ft
From: € 14.000 / week

INQUIRE NOW »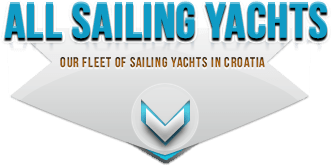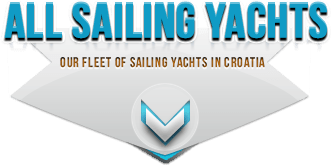 Sailing yachts are not usually known for the luxury interiors and facilities associated with motor yachts. Now, a lot of sailing yachts feature high-spec entertainment equipment, gymnasiums, and Jacuzzis.
Browse our full list of sailing yachts available for charter with a variety of specifications to suit your requirements. If you are confused, our booking department can help you choose the best crewed sailing yacht with expert advice on the best times to visit your chosen destination.
Welcome To europe-yachts.com
As one of the world's largest sailing boat charter company in Croatia, we pride on the finest small 2 sailing boats to luxury 6 cabin sailing boats available for charter. Whether it is your family trip or an adventure trip with your friends, we've got you covered. Our service offerings are completely unique and provide exclusive travel suggestions for travel enthusiasts.
Explore the beauty of sailing yacht nature and relieve your stress during this vacation.
Our core values remain the same across all our offerings:
Various fleets of models to suit every type of sailor
Over 30+ sailing grounds and a passion to discover new destinations
unwavering commitment to personalized service.
Friendly support.
"Exceptional Cruising in Your Own Style"
Sailing on our sailing yachts means you will enjoy the impeccable speed and performance of a sailing boat experience. By design, the build of our sailing boats offers spacious proportions and open designs.
All of our sailing yachts allow you to explore intriguing shorelines. With ease of performance and speed in mind, our monohull is ideal for sailors of all experience levels.
Our luxury sailing yacht charters in Croatia are from renowned world manufacturers such as Bavaria, Dufour, Beneteau, Hanse, and others.
SAIL
Experience the clear waters of the Adriatic while exploring the beautiful islands and private bays only accessible by our sailing yachts.
PARTY
Enjoy the best yacht life Croatia has to offer while partying on a sailing boat with your loved ones!
RELAX
Get lost, unwind, or simply sleep in on the deck. There is never a perfect time to feel the sea breeze and soak in its beauty.
FOR YOUR HAPPINESS
Our sailing yacht is the perfect vessel that represents everything beautiful. It's an art that demonstrates a high degree of quality and precision. Our sailing yachts are made with the best materials, best equipment, and most delicate craftsmanship.
Quality
Our dedication to advanced technology is unrivaled, ensuring that every sailing yacht is complete perfection.
Personalized
We use a customer-centric approach that focuses on giving our very best to every client so that you can enjoy your stay on the water.
Safety
We value the safety of all our customers. Therefore, we aim for the extreme stability of our yachts on the water. We use safety railings and glass in case you have children on board.
Our luxury sailing yachts
Explore Europe's best luxury sailing yachts, whose designs are inspired by the feedback of sailors and sea lovers all around the world.
Our sailboat charter directory in Croatia ranges from small to luxury sailboats. Sailboat charter boats can be chartered bareboat or crewed. Sailboats and yacht charter boats are arranged in categories according to length.
Our sailboat types are: Jeanneau yachts, Hanse yachts, Beneteau Oceanis, Beneteau First, Jeanneau Sun Odyssey, Bavaria yachts, Elan, Dufour Gib'sea, Grand Soleil, Catamarans Lagoon, Nauticat, Oyster, Hunter, Feeling, X yachts, Comet, Salona, Vector, and Etap.
Visit beautiful Croatia.
You'll find hundreds of islands, exciting waterfalls, clean ports, and hospitable towns in this multicultural region. Enjoy the warmth of the Mediterranean climate and explore the Adriatic's beautiful seas and rocky coastline with our popular sailboats. Our sailboat charter models are spacious and stable, and they give a sense of pleasure when driven by the wind.
What's Next?
Book the yacht by contacting our booking department.
Get ready for the big day and/or explore the ports you would love to see.
The day is here. Enjoy the best trip ever with your friends and family—sail!