Sail Croatia on one of our Catamarans for Charter in Croatia, bareboat, skippered or fully crewed

Thinking of sailing in Croatia? Charter a crewed sailing catamaran and enjoy a fully customized trip, planned just for you.
Catamarans are very popular among sailors because they offer a great deal of comfort, space, and performance. If you are seeking beauty, speed, space, and stability, then chartering our catamaran is your best bet. It's what they were designed for. To give you the ultimate pleasure from your sailing vacation. We have more than 200 catamarans available for charter in Croatia, from renowned manufacturers.
Catamarans are unique and different. They are usually stable when sailing and do not get sailed away into the wind, so your crew can prepare and enjoy their food during the journey. In most sailing conditions, catamarans are faster than monohulls. Most of our catamarans are luxurious, with showers, toilets, gas, electricity, and comfortable cabins with plenty of rooms on deck to party and relax.
There are more benefits of catamarans, as it's ideal for all kinds of gatherings, such as parties, family hangouts, team meetings, and more. There is never a perfect time to build strong bonds with loved ones and create amazing memories.
Our Catamaran Croatia Fleet
We've all been there. Contact us and we will help you.
kuzmanic
2023-05-23T14:56:21+02:00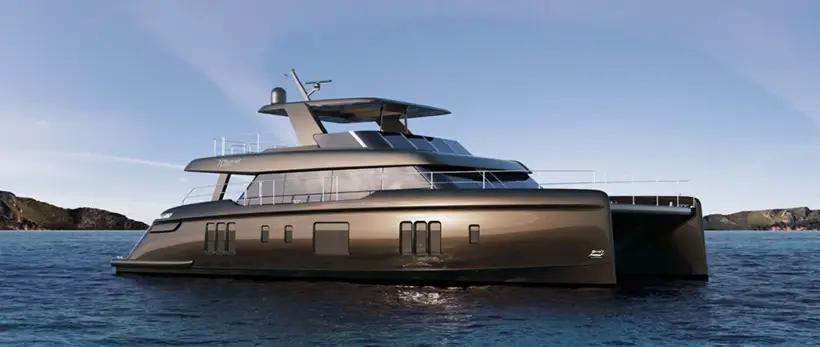 Built: 2023
Cabins: 4
Berths: 8
Length: 21.30 m / 69.88 ft
From: € 53,600 / week

INQUIRE NOW »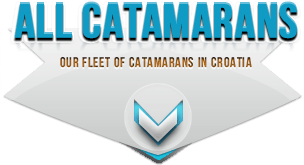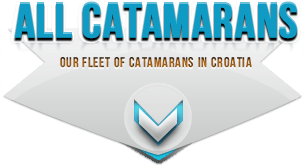 Book Your Next Trip
At europe-yatchs.com, we understand that you want to get the best experience. That's why we work really hard to help you plan and book personalized trips that are packed with exciting adventures. If you simply love planning and doing nothing more, you're in the right place.
Why Catamarans?
Imagine planning to sail the Croatian seas with your kids or friends. You want the full package of safety, fun, and a unique experience from a reputable luxury yacht charter company. With every safety measure in place, our catamarans are the perfect choice for families with kids. Europe Yacht Charter is one such catamaran charter company popular for its family-oriented crews and modern catamaran yacht fleet. We want you to enjoy it all. Catamaran sailing will be loved by your kids when they see the virgin beauty of the Croatian seas.
You don't have to be a professional sailor to use the catamaran. They have great maneuverability because of their twin engines, and they are easier to dock. Having two engines can be important in an emergency when one of them fails. A catamaran is also great for maneuvering in tight spaces, as they can turn 360° on the spot. Catamarans can also sail in shallow waters, which gives the guest more privacy.
What's more, you can sail wherever and whenever you want, all by yourself, without strangers on board. But you should know that having a professional crew will make your trip more fun.
Stop reading this and book the best sailing vacation ever. Choose any of our luxury catamarans that let you escape to the beautiful sea without worrying about planning or navigating. Take a well-deserved holiday and spend the most relaxing sailing trip ever on one of our luxury charter catamarans.
About Us
Europe-Yachts.com is the world's leading catamaran charter company, with a combined experience of 25 years in the charter industry. We have the most diverse fleet in terms of manufacturers and models on the market. We offer luxury yacht charters on sailing catamarans and a wide variety of charter vessels in the most popular destinations in the world. Browse through our site or contact our team about our quality yacht charter experience.
Choose from various destinations in the Mediterranean.
Over 500 selections of luxury yachts
Over 25 years of industry experience
Budget friendly offerings
We put you first. A vision to be the most customer-centric luxury yacht charter company focused on helping our customers make better-informed sailing decisions. We value transparency and integrity in everything we do.
Our Sailing Destinations
All our destinations are worth sailing to. It's usually overwhelming how much you can see in just one week of your visit to Croatia. The variety of islands with different ports will leave you wanting more. In the north, the Kvarner Bay has a lot of marinas and a better cosmopolitan feel than Dalmatia. If culture is your thing, this may be your cruising area.
Central Dalmatia is the choice of most of our customers, starting with the marinas within easy reach of Split Airport. The southern Dalmatian islands are very popular amongst sailors, so it's an ideal choice for your first visit. Our itineraries do include round trips from Dubrovnik or Split.
Dubrovnik catamaran charters
Dubrovnik is a good start in south Dalmatia for your dream cruise. The destination is close to Korcula, Lopud, and Sipan. The charming town of Korcula is a popular tourist destination with attractive sights. Loud and Sipan's large bays and saltwater lakes make them ideal in summer; they have great facilities for luxury yachts. Contact our booking department to know which of our catamarans is available for charter.
Catamaran charters from Split
Split is the largest city in Dalmatia and the best place to learn Dalmatian culture. You can take a coffee break at Riva, climb the cathedral bell tower to enjoy the view of Marjan Hill, or visit Diocletian's Palace.
Sibenik catamaran rental
There is nothing more convenient than to explore Sibenik for a day or two and then embark on a magnificent catamaran trip. Experienced sailors often choose ibenik as their starting point because it gives you the opportunity to visit exciting places and also sail in areas with many small rocks and islets.
Sail to Kornati with a catamaran.
Kornati national park and Telascica protected area are magnets for sailors who like to rent catamaran and enjoy pristine nature and crystal-clear seas. There are many starting points to choose from, like Zadar, ibenik, Sukoan, and Biograd.
What should I expect on board?
All yachts are not the same. They vary wildly from small set-ups to floating finesse luxury. Modern catamarans offer unique experiences with luxurious furnishings and extensive desk space.
Catamarans are just the perfect, comfortable boat for you and your family. If you are stuck and need help choosing the best catamaran, don't hesitate to contact our booking department. We won't stop until we find the most suitable catamaran for your dream vacation. Sail, relax, and have fun!
Why Choose Europe-Yachts.com?
We have a thorough knowledge of the yachting industry.
24/7 service. even on weekends!
Personalized service for every client
Expert knowledge of the yacht charter destinations in the Mediterranean
Budget friendly
Amazing communication in English, French, and German