Yacht One way charter Croatia
One way charter from Split to Dubrovnik or Dubrovnik to Split is the best way to see more of Croatia in a shorter period of time. We can offer you yachts one way from one to another marina.
The Itinerary below is one way Dubrovnik – Split but its the same if you would like to go one way Split – Dubrovnik.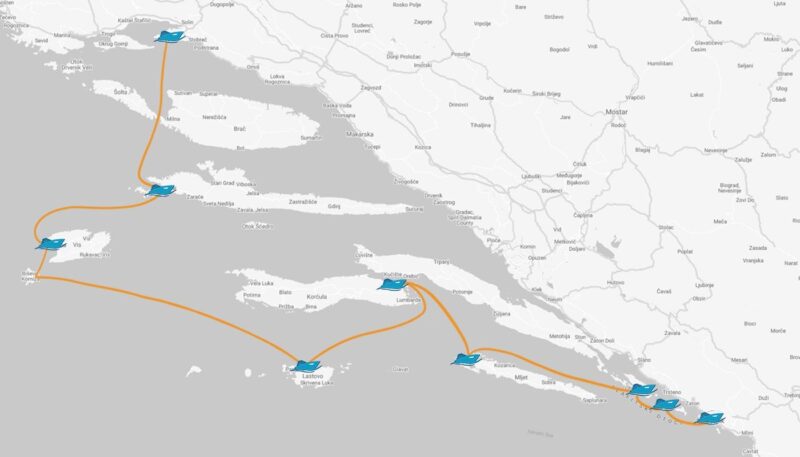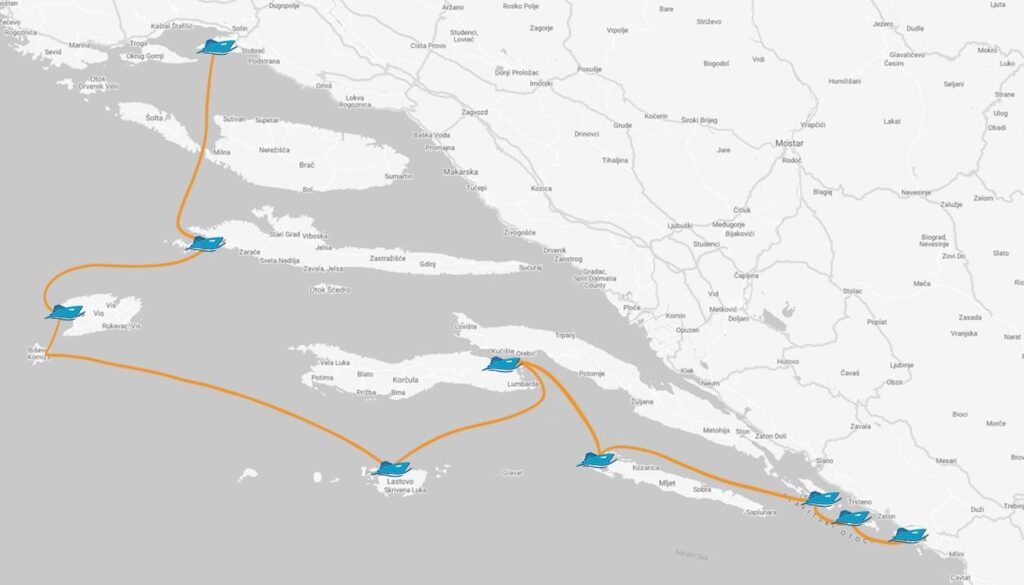 DUBROVNIK – SPLIT, 7 DAYS
DAY 1 – DUBROVNIK – ŠIPAN – LOPUD
DAY 2 – ŠIPAN – KOBAŠ BAY – POMENA (MLJET)
DAY 3 – POMENA (MLJET) – KORČULA
DAY 4 – KORČULA – ZAKLOPATICA (LASTOVO)
DAY 5 – ZAKLOPATICA (LASTOVO) – KOMIŽA (VIS)
DAY 6 – KOMIŽA (VIS) – HVAR (PALMIŽANA)
DAY 7 – HVAR (PALIMIŽANA) – SPLIT (TROGIR, KAŠTELA)
DAY 8 – CHECK OUT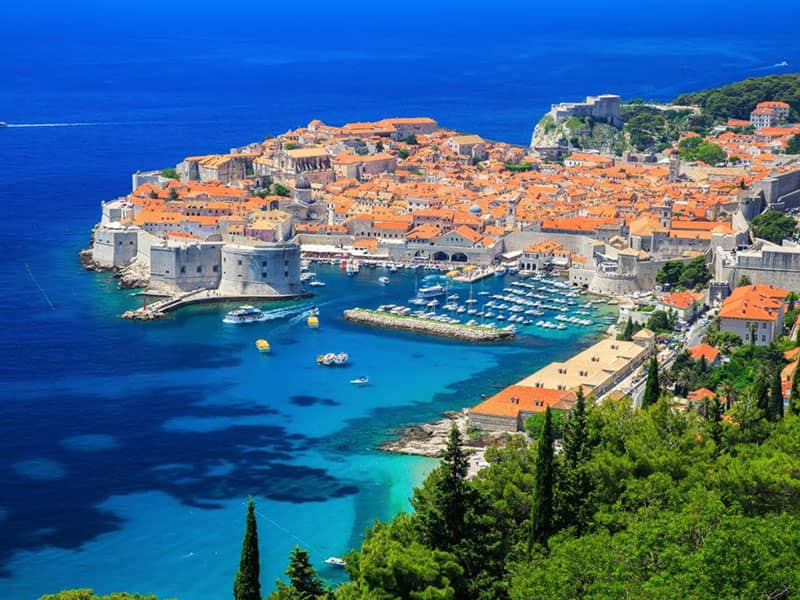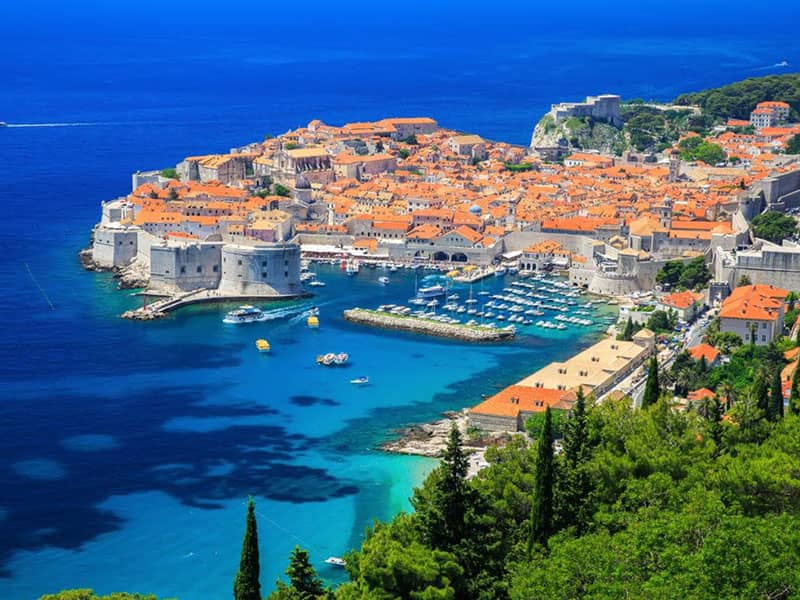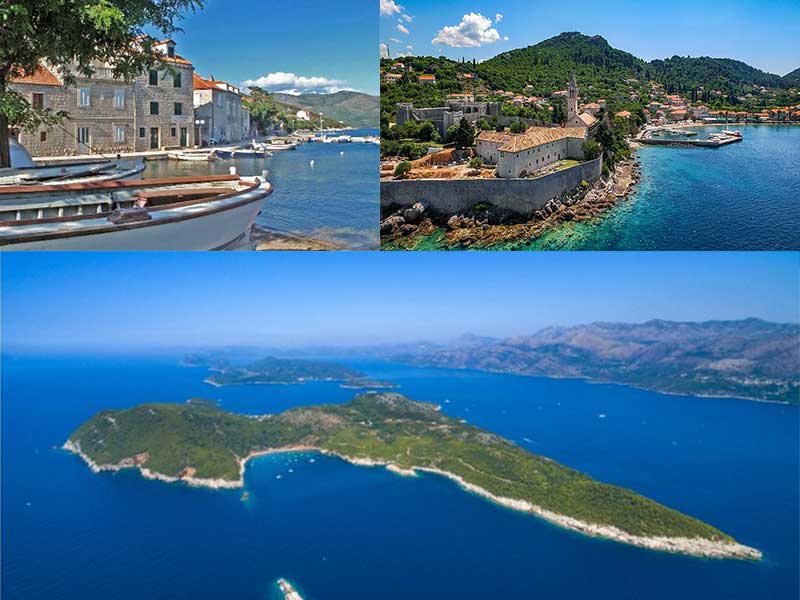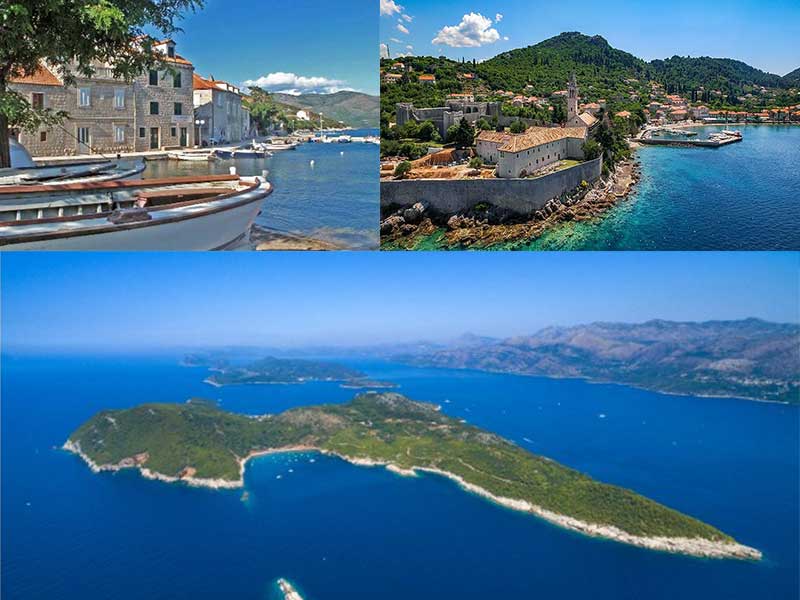 DAY 1 – DUBROVNIK – ŠIPAN – LOPUD
Situated in the Adriatic Sea not far from Dubrovnik, the Elafiti Islands are a major tourist attraction in the country. It extends from Olip Island off the Peljesac Peninsula's southeastern tip to Lokrum Island off the coast of Dubrovnik. There are a total of 12 islands that make up the archipelago, which is separated from the mainland by the Kolocep Channel. However, Kolocep, Lopud, and Sipan are the most popular places to visit and stay. From Dubrovnik, a day journey to the Elafiti islands is simple and straightforward. There are no cars on any of the islands, so getting about requires either walking or riding a bike. This tour's high point is the island's major city, Sipan. Evidence from ancient artifacts shows that the island was populated during the Roman era. The ruins of the summer palace of the archbishops of Dubrovnik can be seen between the settlements of Sipanska Luka and Sudurad.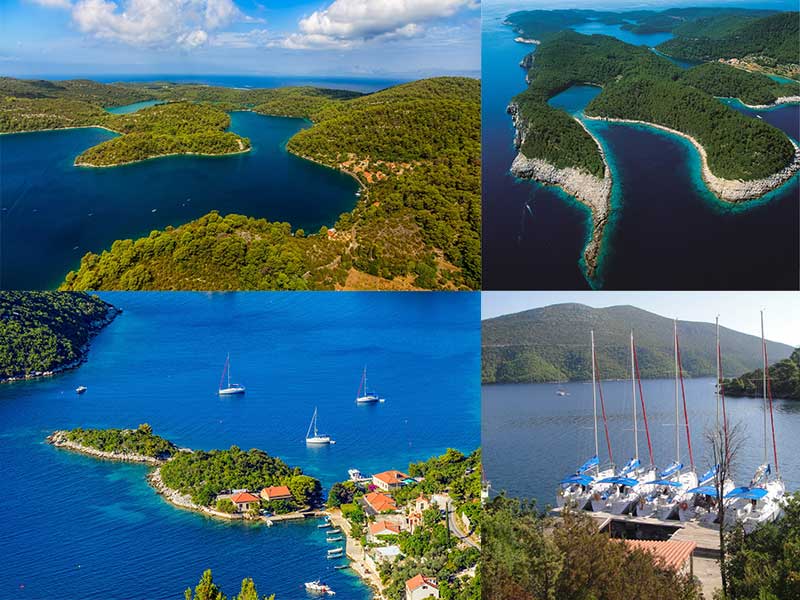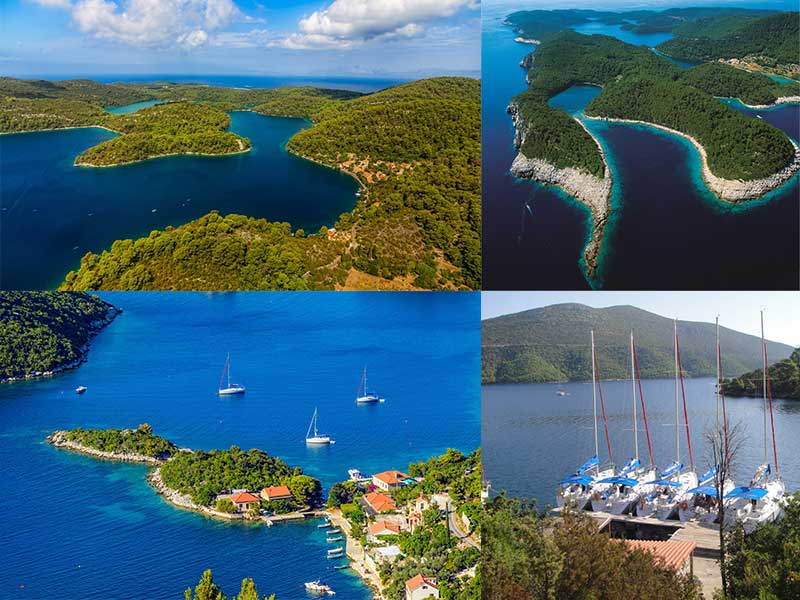 DAY 2 – ŠIPAN – KOBAŠ BAY – POMENA (MLJET)
Mljet is the first major island you will encounter when traveling up the Croatian Adriatic from south to north. In the eyes of many researchers, Mljet is the legendary island of Ogygia, where Calypso imprisoned Odysseus for seven years.
Mljet, one of the largest islands in south Dalmatia, is home to one of Croatia's eight national parks. Veliko Jezero, Malo Jezero, Soline Bay, and a sea belt are all a part of the national park on the western side of the island. The settlement of Polae is often the first stop for visitors to Mljet, and for good reason. Since Pomena is a rather tiny town, its commercial "quarter" and dining establishments may all be found along its main street.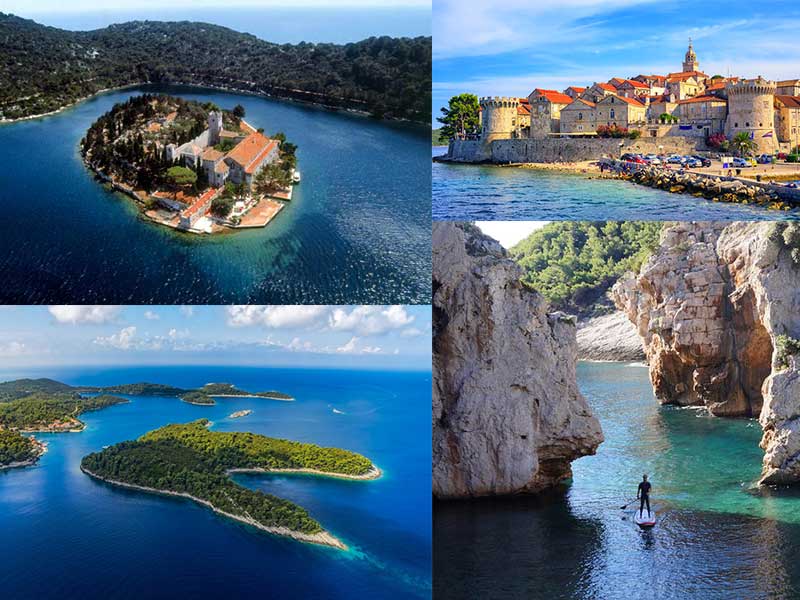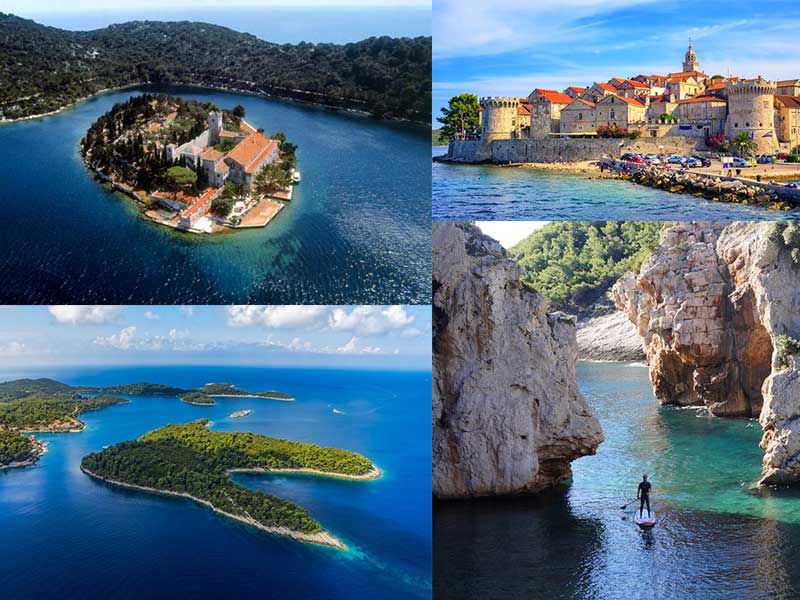 DAY 3 – POMENA (MLJET)- KORČULA
The ancient Greeks referred to the island of Korula as Black Korula (Kerkyra melania) because of its deep forest, despite the fact that it is just the sixth largest island in the Adriatic. Korula town, Vela Luka, and Lumbarda are the most popular destinations. The town of Korula is often known as "Little Dubrovnik" because to its many historic buildings and squares that date back to the Middle Ages. It is well known for its fish-bone shaped streets, and among these is the splendid Cathedral of Sv.Marko (St.Mark), constructed in the Gothic–Renaissance style from Korula limestone by Italian and local artisans in the 15th century. Poip, grown in the hills above the villages of ara and Smokvica, is responsible for some of the finest wines in Croatia. Pupnatska Luka, on the island's south coast, is often considered to be its nicest beach. The area around the town features an archipelago of 20 uninhabited islets covered in dense forest and an approachable coastline.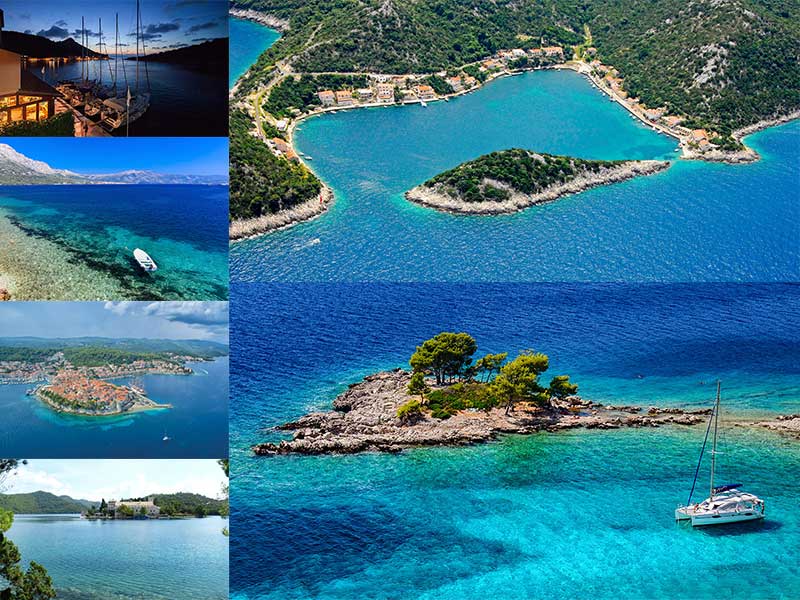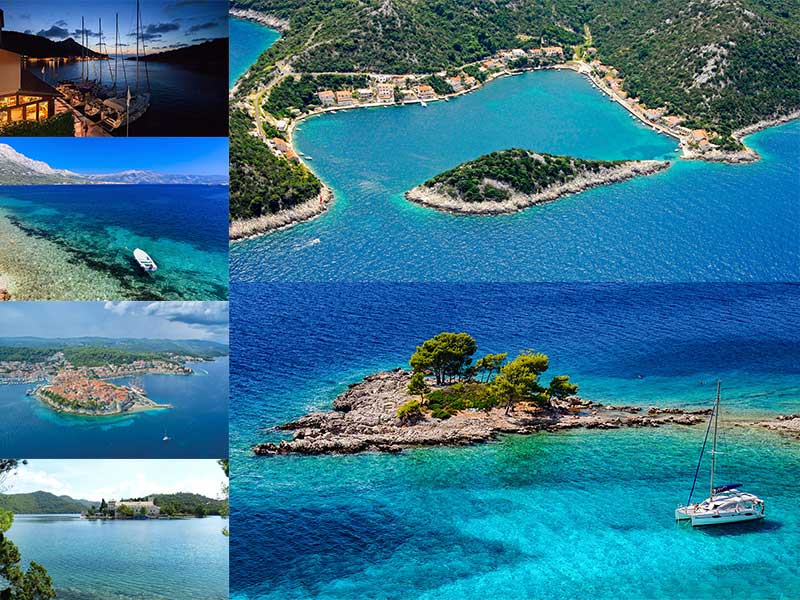 DAY 4 – KORČULA – ZAKLOPATICA (LASTOVO)
With its 46 islands, churches, vineyards, rocks, and reefs (the largest of which are Lastovo and Suac), Nature Lover's Paradise Lastovo is Croatia's twelfth nature park. The Lastovo archipelago was designated a nature park because of its mysterious allure, dense forests, towering coastline cliffs, and abundance of uncommon marine and terrestrial species and habitats. Lastovo's carnival, in which all of the island's population dress in stunning traditional garb, is a major draw for visitors, as are the island's distinctive chimneys, originally used as displays of wealth by the island's old families. Lastovo Village is a well-preserved medieval settlement that has been hemmed in by mountains for as long as anybody can remember. Pine trees provide welcome shade on the island's many bays during the island's sweltering summers.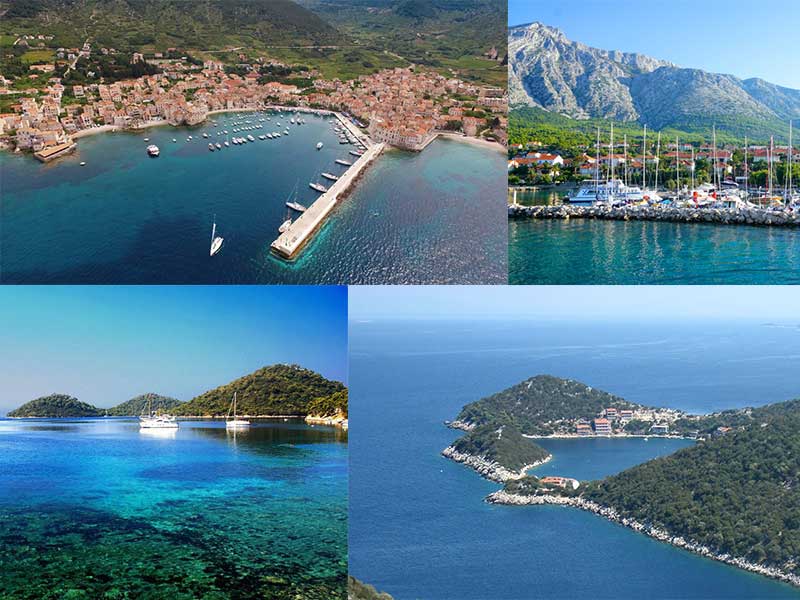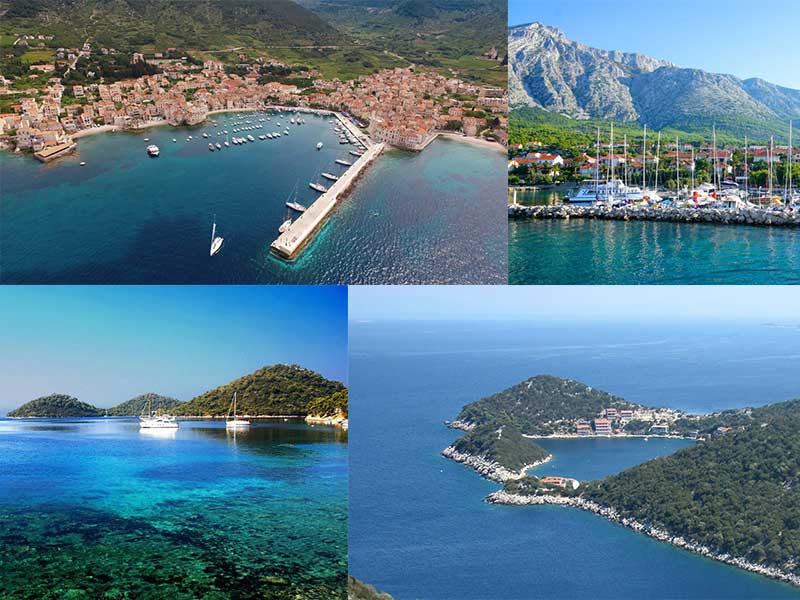 DAY 5 – LASTOVO – KOMIŽA (VIS)
Vis is the most distant island in the middle of Dalmatia, and it is well-known for its crystal-clear water and protected undersea environment, as well as its many secluded bays that are true havens of quiet despite their inaccessibility.
One of the world's top beaches, Stiniva, can be found on this island, tucked away in a secluded bay with cliffs on all sides and crystal clear sea below. Visitors from all over the world come to the island of Vis in search of its natural beauty, tranquility, and authenticity.
Komia sits at the foot of Hum Hill on Vis's western coast, with its back to the island and its view of the sea completely obstructed. Despite its growing popularity as a beach resort and departure point to the Blue Cave on the island of Bievo, Komia has managed to preserve its traditional Mediterranean fishing hamlet atmosphere.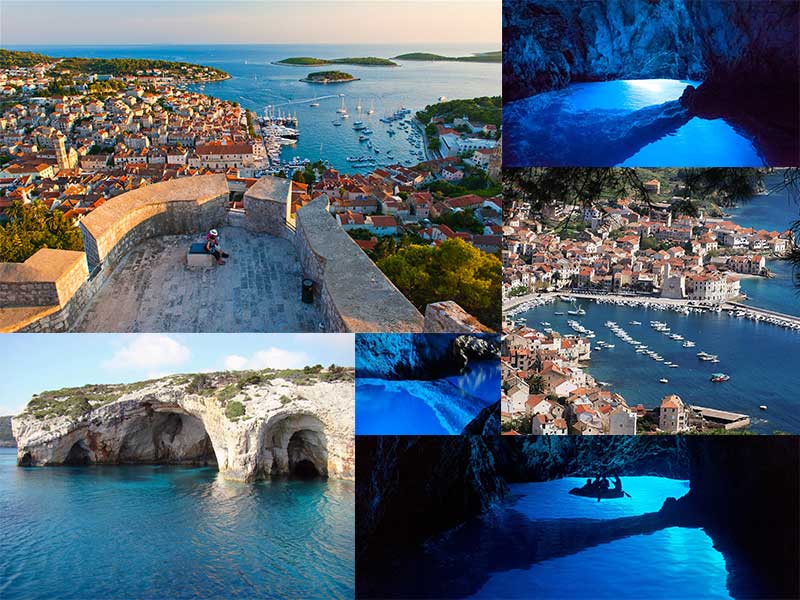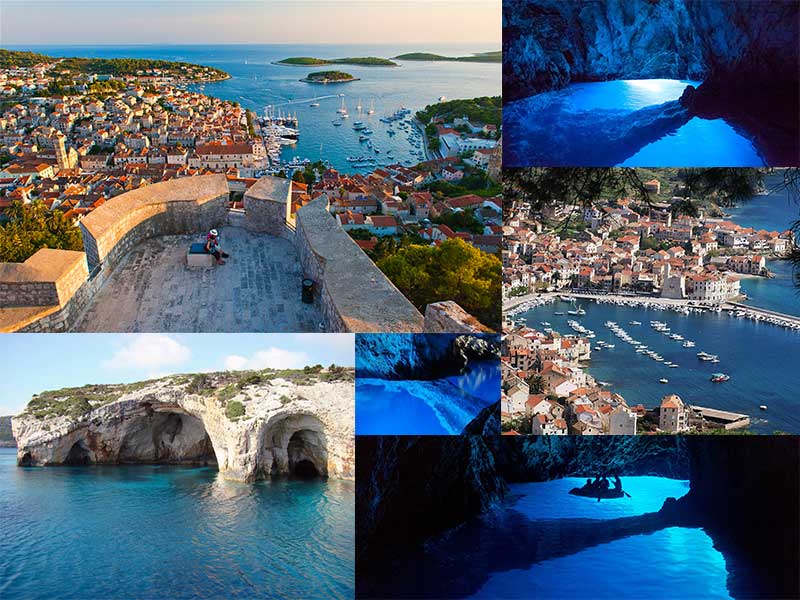 DAY 6 – KOMIŽA (VIS) – BIŠEVO – HVAR (PALMIŽANA)
Palmiana, more specifically the bay of Vinogradie on the southern side of the island with a pine tree forest, plants like rosemary and heather, and numerous exotic plants, is the most well-known Hvar tourist resort with a naval port. There are various eating establishments, pubs, and pensions, and the area is easily accessible via a well-maintained and often used boat link from the port of Hvar.
Hvar has a rich cultural and historical legacy, as well as exquisite Mediterranean natural surroundings, making it a top destination for affluent vacationers and earning it the title of "queen of the Dalmatian islands." Among the Croatian islands, it is the longest and sunniest. Hvar's dense Mediterranean vegetation, wealth of architecture, and vibrant nightlife draw many visitors thanks to the island's temperate temperature, warm winters, and nice summers.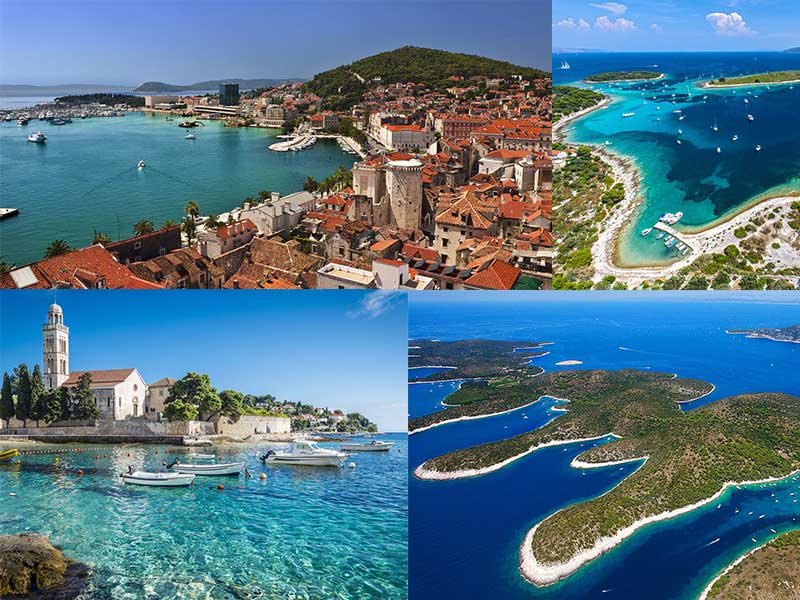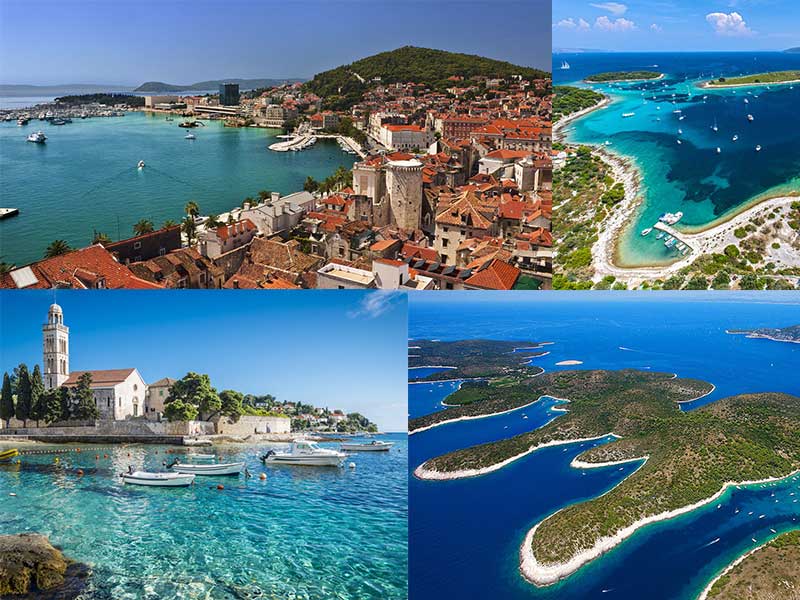 DAY 7 – HVAR – SPLIT (TROGIR, KAŠTELA)
TOn your final day of travel, you'll head back in the direction of Split. Few bays on the islands of Drvenik and olta are worth stopping at on the way to Split.
Your yacht should be anchored in the same harbor from where you departed, the Split ACI marina, for the night. We trust that you will agree with our route selection and we wish you a wonderful journey.
DAY 8 – CHECK OUT
The same itinerary is available one way from Split area to Dubrovnik