Check our offer of Catamarans for Charter in Greece

Book Your Next Catamaran Charter
We've all dreamed of renting our own private yacht. From classic and mega-yachts to luxury sailing yachts that are perfect for the kind of travel you've been dreaming of Book a sailing holiday anywhere in Greece today.
We are an official charter company with over 100 beautiful
Plan your escape. SAIL GREEK ISLANDS
Sailing vacations in the Greek islands with a bareboat, crewed yachts, catamarans, sailing boats, motor yachts, or sailing boats are a perfect getaway from the hurdles of life. There is never a perfect time to escape the crowds and plan your own itinerary. Whatever your needs, we can cater the sailing vacation of your dreams through self-discovery and adventure.
Our Catamaran Greece Fleet
We've all been there. Contact us and we will help you.
kuzmanic
2021-04-19T04:22:55+02:00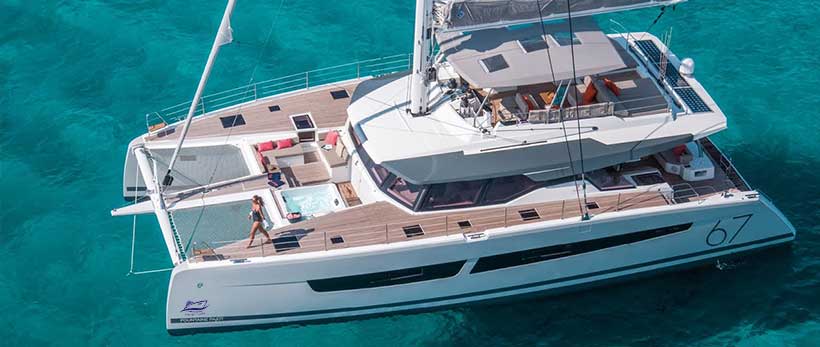 Built: 2019 / 2020
Cabins: 4 / 5
Berths: 8 / 10
Length: 20.46 m / 67.13 ft
From: € 28,000 / week

INQUIRE NOW »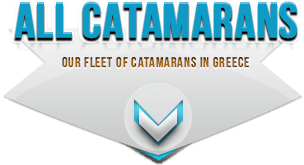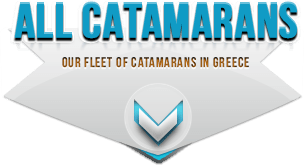 Catamaran Charter Greece
We are proud to own one of the most amazing and luxurious inventories of catamarans in Greece. They are carefully selected and verified by our local teams to ensure the best experience in the Aegean Sea. If you are planning your next sailing holiday on the Greek islands, choose one of our luxurious catamarans available for charter. Enjoy up to 15% Last Minute Discount & Early Booking Deals.
Let us help you select the catamaran suited to your needs.
We offer a lot of options for our luxury catamaran charter. Sometimes, it's easy to get lost in an array of equally important choices. To avoid this, let's help you decide which one is best suited for your needs. Don't hesitate to get in touch with our team to find out more about our Greek Islands cruises.
Our Approach
We treat each customer the same, regardless of budget. Whether you are chartering a catamaran with or without crew, we ensure to take all your requests into account. Our ultimate aim is to give you the best vacation experience without compromising safety. We only offer new vessels. All are equipped with the highest specs, amazing designs, modern interiors, and simplicity. A memorable sailing week awaits you on our skippered yacht charter in Greece.
About Us
We are one of the best destination companies in the world with a reputation for providing the best in class luxury catamarans and yacht charters in Greece. We offer the ultimate sailing destinations in Greece and the Greek Islands, with over 700 yachts in 50 locations. With years of experience sailing around the Greek islands, we pride ourselves on the adventures we've crafted that are proven to give you an unmatched experience. All our charters are complete bookings and are customized to your destinations and routes. Go ahead, enjoy a luxurious holiday in our beautiful catamarans, set to deliver the holiday experience you've always dreamed of.
If you are also keen to learn the basics of sailing, we always advise guests to get involved as we sail along. Dive into a world of history as our knowledgeable crew takes you on a discovery tour of the many historic sites on the Greek islands and streets.
Our experienced crew is more than ready to give you an unrivaled experience as you sail around one of the most beautiful islands in Greece.
Our Catamarans
They come with various features to suit different guests, such as couples, families, or groups. If you prioritize space and comfort over everything else, our luxury bareboat yacht charter is the way to go. Regardless of your budget, you'd be surprised how affordable a catamaran bareboat yacht charter can be.
Catamarans have good qualities like a large foredeck area with a net between the hulls for sunbathing, a large cockpit for resting in the shade, and a dual hull layout that allows full privacy in every cabin. Sailing catamarans are fast and provide maximum space and comfort.
The interior main deck area also combines a fully equipped gallery featuring a spacious saloon and seating area for 8 guests. The remarkable stability of the catamarans makes them child-friendly and allows them to play on deck.
Moments spent out on the deck areas of a catamaran charter yacht are ones to be cherished. You can enjoy soaking up the sun or relaxing in the shade while taking in spectacular views of the sea.
Crewed Catamarans
It's always ideal to savor special moments with family and friends while being catered for by a professional crew (captain, chef, steward, and deckhand). They are available to prepare all your meals and handle the trip's course. Our crewed catamarans are guaranteed to exceed your expectations, from welcome aboard to farewell.
Some benefits of catamarans over other types of boats include:
Size. They are not necessarily long but can accommodate as many as 10 people.
Stability: Catamarans have two hulls. Therefore, the likelihood of having an accident is pretty low.
Space: Catamarans are extremely spacious and offer more sleeping room than many other ships.
Minimal movements: catamarans are easy to navigate in shallow waters and are also very stable.
Why Us?
As an expert in the vacation industry, we pride ourselves on having more than 500 yachts and over 20,000 satisfied guests. We are always looking for ways to improve catamaran charter in Greece.
Lowest fees: Catamaran charters in Greece offer the lowest fees for yacht charter.
Quick reservations: A reservation through catamaran charter Greece comes at no cost to you and without hidden charges.
Secure: Our booking platform is secure. You can rest assured that your information is safe and encrypted.
More destinations: We also offer charter services in other countries such as Croatia, Greece, Italy, Spain, Turkey, the British Virgin Islands, France, Germany, Montenegro, the Netherlands, Thailand, and more.
Go ahead and book the perfect catamaran for the perfect cruise in Greece. Enjoy the thrills and adventure of exploring the Greek islands. Or, leave everything to us and let our crew worry about the course of the trip.
Ready to Learn More About Our Catamaran Charter?
Having worked with numerous happy guests in the past, we are happy to duplicate the same experience for you too. Don't hesitate to contact one of our experts and benefit from our personalized services. You'll talk with one of our team members regarding any of our vehicles without any obligation on your end.
We have walked the walk and talked the talk. We know the catamaran charter environment really well and have access to all popular destinations in Greece.
Call us today to book your perfect sailing holiday!