Yacht Charter in the Ionian area Greece: Sailing Yachts, Motor boats, Catamarans, Luxury Yachts, Bareboat, Skipper and Fully Crewed
Explore Ionian area in Greece, the pearl of the Greek west coast that has along summers, azure anchorages, safe harbours and an abundance of tavernas, scintillating viewpoints and marveling cultural customs. The Ionian sailing area is ideal for learning how to sail because there aren't any storms or Meltemi winds and its almost always good visibility with shorter distances from one itinerary destination to another and its ideal fro children. With the most amazing islands and beaches that gives you peace and tranquility, the Ionain area has plenty to offer and see. From islands of Zakynthos, Kefalonia Ithaki, Paxos and plenty more, Ionian area is one of the most popular boating destinations in Greece with increasing numbers of visitors for sailing vacations each year. What are you waiting for?
You can sail the best of Greece by renting one of our beautiful yachts from the safest harbors in the Ionian sailing area. We have yachts from Lefkas and Corfu.
Our luxury yacht charter ionian Greece offer an unmatched level of experiences, attractions, party locations, nature, explore islands by bike, enjoy or just relax with your family and friends. We have sailing boats, motor boats, catamarans, motor yachts, luxury yachts, sailing bareboat or skippered, crewed yachts, private yachts and more, all available from our marinas Lefkas, Corfu and Preveza.
Our luxury yachts are like a genie. They radiate charm and magic needed to birth your dreams. Rent one & sail!
Sailing Ionian area Greece – The Game Plan
Book a Yacht in the Ionian area Greece

Choosing a perfect yacht can be overwhelming and stressful with the range of luxury yachts we have available for charter at europe-yachts.com. You don't have to worry. Our team of experts will take you through the process and decide which boat is best for you and your crew.
Plan for the day
The fun part of any sailing trip is planning where you'll go and what you'll see. Whether you are sailing for a get together with your friends, family or colleagues or you just have an occasional meeting your sailing partners, making memories won't be the same without them. Consider as many Ionian sailing area locations suggested here on our website or give us a call. We will plan and sail it together with you.
Ready, Set, Go!
All that is left to say is "have a good trip". Get started now.
Luxury Yacht charter Lefkas Greece
Sailing Greece alone from Lefkas or Corfu? Our crewed luxury charter in the Ionian charter area in Greece is an easy escape from the rest of the world and perfect opportunity to get spoiled on a trip. Imagine a floating hotel where you have at least two crew members available to fulfill all your sailing needs. You will have a professional captain ready to help you navigate your customized itinerary. Your captain can suggest the best marina, hidden bays and restaurants on the island you visit.
If you decide to be the captain in charge, then the bareboat charter from Ionian area Greece is perfect for you. But please ensure you have the necessary license for the boat you want.
About Us
As a yacht charter company, we revisit old times of unique simplicity. The days when people gathered in a relaxed, warm yet refined feeling to experience service that fulfill their desires and needs.
If an out-of-this-world experience is all you want, europe-yachts.com is your best bet. We are a successful destination company specializing in yacht charter and trade. Our offers include over 200 motor yachts, sailboats, catamarans, luxury yachts and bareboat in all the major marinas Lefkas, Corfu and Preveza in the Ionian charter area.
Our focus is to engage life with confidence, pride and fun. By constantly improving our service quality and observing the needs of sea lovers, we provide services based on experience, knowledge, trust and responsibility which reflects our philosophy that you come first.
Our Team
Our team of experts are available any day, any time. If you wish to book a boat or a yacht, you can now do it quickly along with the services as per your budget and requirements.
Amazing Offer
Europe-yachts.com lets you save from 5 up to 20% of your booking price if you make a reservation in advance.
Booking a boat with us is simple.
In summary, all you need to do is pick a boat and contact our booking department. We will send you an offer including the details and an invoice.
You can find all information about our boats and a list of marinas in which they are available here on europ-yachts.com. Choose a boat based on your budget, crew members and other specifications best known to you. Browse through out robust catalog of luxury yacht charter and send us your inquiry about a specific one. If you are uncertain about the luxury yacht you want, send us an email with the important information and we will contact you with amazing choices. If you've found your boat type, please fill out our booking form to get started.
When our booking department receives your request, we will send several offers to you including pictures and important details. Once you've received our offer, you have a few days to acknowledge the message and get back to us. The longer you wait, the higher chance of not getting your desired boat.
When we've received your booking confirmation, we will send you an invoice including our charter terms of service. Once we've received your payment, we will send you a boarding voucher to complete the process. That's it!
Don't hesitate to contact us for all additional information.
Ionian area must visit charter locations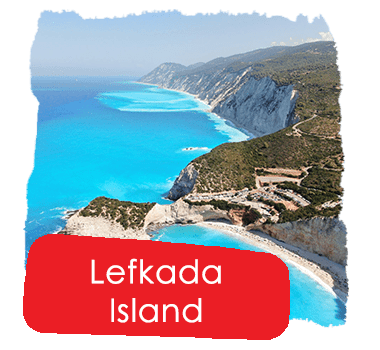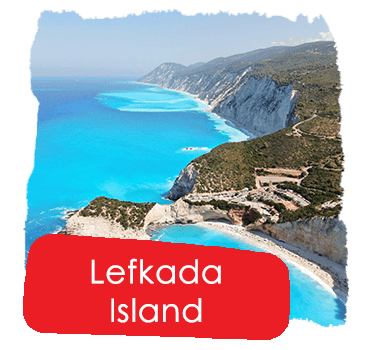 Island of Lefkada is famous all over the world for the exotic beaches. Located west of the Greek mainland, has the most amazing sea colour. Beaches, like Porto Katsiki, Kathisma and Egremni, are among the most photographed places in Greece. Most of the island is occupied by a range of hills rising to a height of 1158 m in Mount Stavrotas and running south-west to end at Cape Doukato, at the tip of the Lefkas peninsula.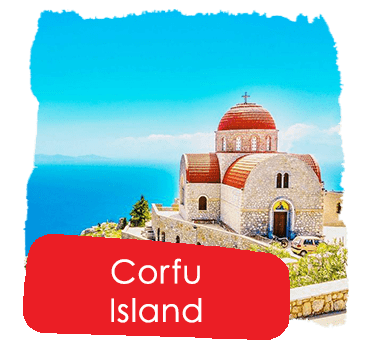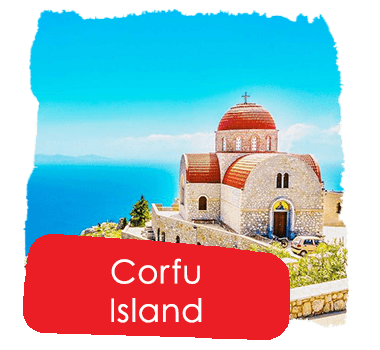 One of the most cosmopolitan islands of Greece, Corfu is located on the northern side of the Ionian Sea. Many beautiful beaches are found around the island, such as Paleokastritsa, Agios Gordis, Nissaki and others. Island of Corfu is also known as Keykyra. Corfu Greece is an amazing staring point of your charter vacation. The bucolic landscape is a blend of long slender cypresses, ancient silvery-gleaming light-green olive trees and a capital with Italian flair.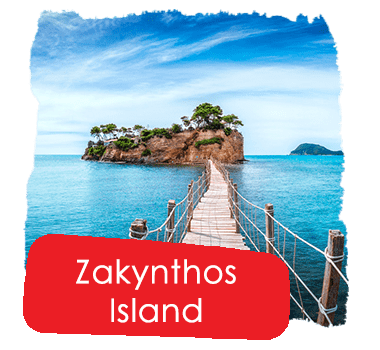 Zakynthos, or Zante, is among the most beautiful and popular islands of the Ionian Sea. With his location south of Kefalonia, it is world famous for the crystal beaches and the intense nightlife, which makes it a frequent destination for the youth. Navagio is the most famous beach of Zakynthos island, with the golden sand and the exotic blue waters. Also we suggest to explore beaches in Zakynthos Greece are also Vassilikos, Gerakas, Spiantza and other places on the southern side.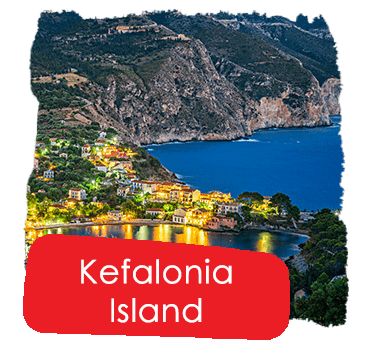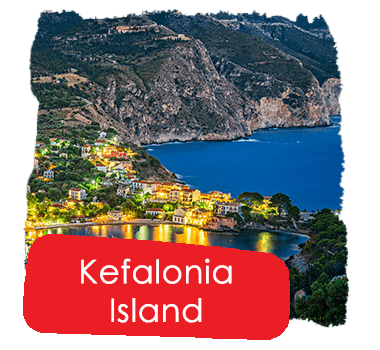 Island of Kefalonia, the largest of the Ionian Islands, is made of bare limestone hills rising to 1628 m in Mount Ainos and is slashed by fertile valleys with luxuriant subtropical vegetation. It is a separate regional unit of the Ionian Islands region, and the only municipality of the regional unit. The exotic beaches are probably the top reason to visit Kefalonia Greece, with the crystal blue water and the relaxing atmosphere.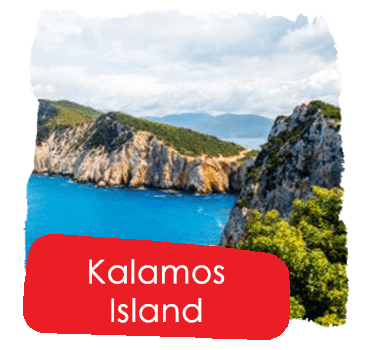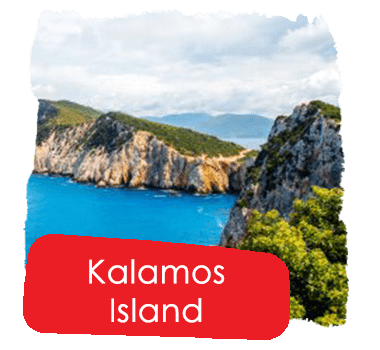 Island of Kalamos is located east of Lefkada, near the Greek mainland. With population of approximately 500 people, its a small island with plenty of beauty and nature to visit. The main settlement on the island is the port town of Kálamos, on the east coast of the island. All beaches on the island have smooth white pebbles and transparent blue water to enjoy your yacht charter vacation in a peace and tranquility.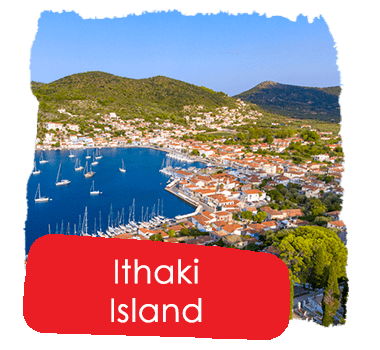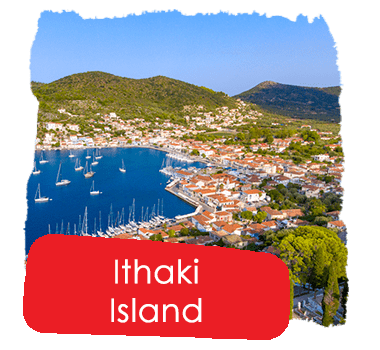 Ithaka island is located northeast coast of Kefalonia and to the west of continental Greece. Ithaca is an island of pleasure where everyone takes its time to relax and enjoy the natural beauty of the place. The whole island is full of magic and beauty, making more clear the great love and pride of Odysseus for his homeland. The dense vegetation, the deep blue clear Ionian waters, the traditional settlements and the archaeological sites make Ithaca a unique holiday destination.
Why Choose Europe-yachts.com?
We have a thorough knowledge of the yachting industry
24/7 service. Even on weekends!
Personalized service for every client
Expert knowledge of the yacht charter destinations in the Mediterranean
Budget friendly
Amazing communication in English, French and German